Roll over image to zoom in
Click to open expanded view
25-200FT Garden Hose Magic Pipe Expandable Compact Flexible Stretch Water Spray
$13.34 – $24.63 (-25%)
SKU:
80604022-GREEN
| | |
| --- | --- |
| Condition | New |
| Colour | Blue,Green |
| Model | Hose Magic |
| Type | Water Pipe,Garden Hose Pipe, Hose Connector |
| Material | Latex, Plastic |
| Features | Flexible, Retractable |
25-200FT Garden Hose Magic Pipe Expandable Compact Flexible Stretch Water Spray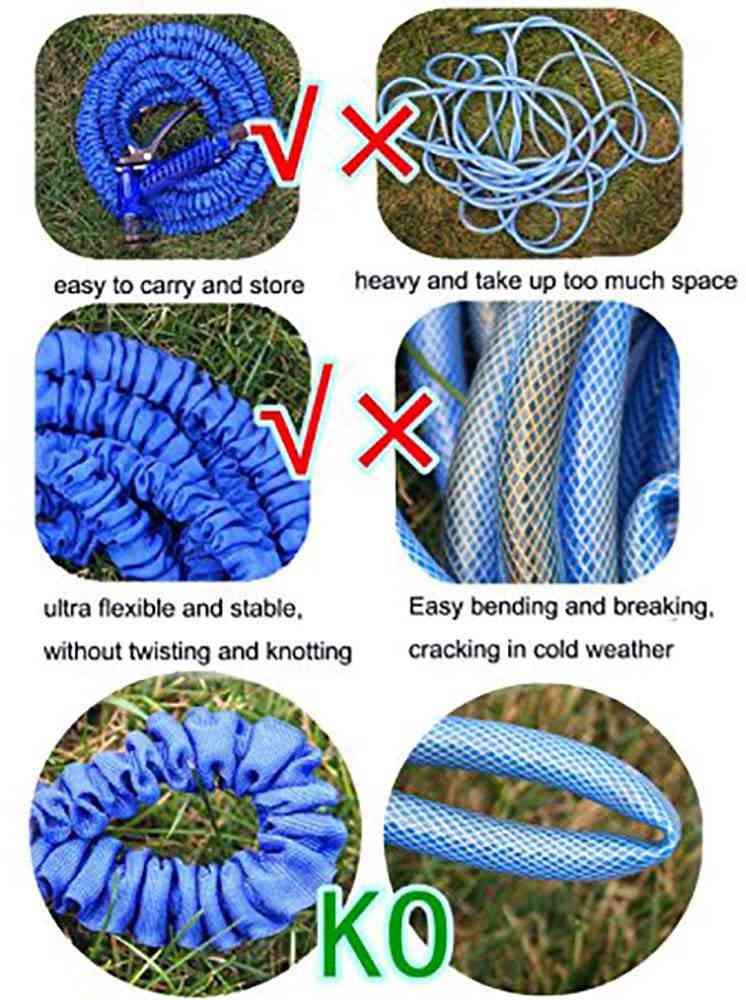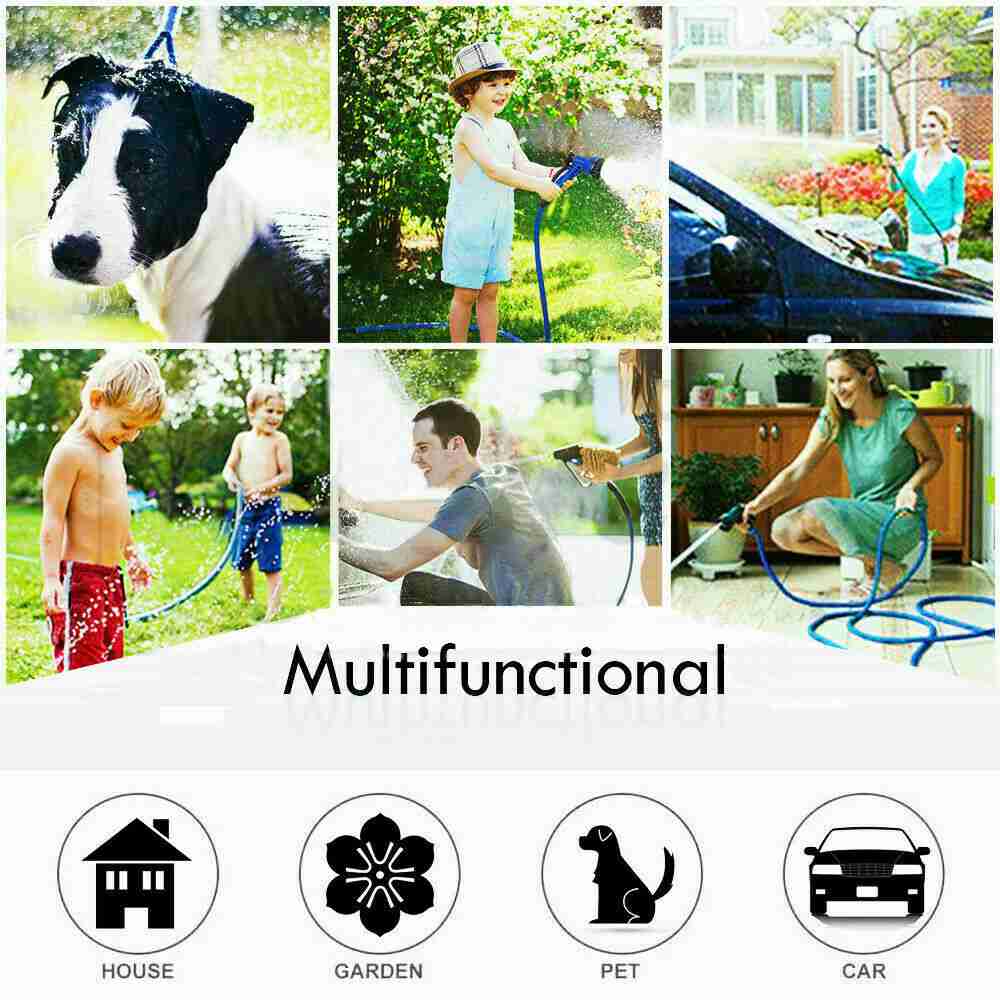 Description
Automatically expands when water is turned on. Expandable and flexible garden hose. Expandable Garden Hose is not only stronger but saves up to 50% of your space.
Light Duty durable latex hose which prevents bursting and safe operating water pressure; Minimum water pressure for expanding fully: 36.25PSI/ 2.5Bar; Safe operating water pressure: under 87PSI/6Bar.
Incredibly lightweight, which makes carrying it or storing it easier than ever as it takes almost no space at all.
Comes with a high quality spray nozzle with 7 adjustable patterns latex hose that includes shower, mist, center, flat, cone, jet, full and angle, excellent corrosion resistance and durable quality.
Features:
Super strong and durable yet ultra lightweight.
Automatically expands up to about 3 times its original length when water is turned on
Automatically contracts back in seconds when water is turned off
Made from high pressure-resistance durable
You'll be truly amazed at how much easier it makes your work around the house and yard.
The entire hose can be held in the palms of your hands making it incredibly easy to store.
Ideal for gardens, patios and cars
The hose comes supplied complete with a handy nozzle featuring 7 different modes (Shower, Flat, Center, Cone, Full, Mist and Jet).
Sizes available:
25FT/7.5 M (original length is 2.5 M, which can be expanded to 7.5 M)
50FT/15 M (original length is 5 M, which can be expanded to 15 M)
75FT/22.5 M (original length is 7.5 M, which can be expanded to 22.5 M)
100FT/30 M (original length is 10 M, which can be expanded to 30 M)
125FT/37.5 M (original length is 12.5 M, which can be expanded to 37.5 M)
150FT/45 M (original length is 15 M, which can be expanded to 45 M)
200FT/60 M (original length is 20 M, which can be expanded to 60 M)
Important:
This hose is intended for routine watering applications
Do not run hot water through this hose
Do not leave the water turned ON and the hose under pressure when not in use
Drain your hose in the summer when you are not using it and keep it shaded as much as possible
Package Included
1x Garden Hose Pipe with Nozzle
Note:
Control the hydraulic pressure among 2-6KG (0.2MPA-0.6MPA) Working temperature among natural environment -30℃ to +40℃ Please drain the pipe after using.
Please keep the pipe in shadow and in a cool place after use, to avoid the pipe from aging. When using the telescopic pipe, please extend the pipe firstly; use low hydraulic pressure and small flows to full parts of the pipe, then turn up the hydraulic pressure to the standard.
Please do not use high hydraulic pressure/ Jet pressure with this product to avoid the pipe from bursting or fractured, because of it being stretched suddenly with excessive high pressure. Using carwash jet pressure or such machines will void the warranty. Only use with tap.
Do not use hot water.
The position of the joints can not be forced to pull Can not use the car to pressure.
The effect of elongation is related to water pressure.
| | |
| --- | --- |
| Type | Water Pipe,Garden Hose Pipe, Hose Connector |
| Features | Flexible, Retractable |
| Model | Hose Magic |
| Color | Blue,Green |
| Year Manufactured | 2021 |
| Warranty | 1 month |
| Material | Latex, Plastic |
| Item Weight | 0.220-0.6 kg |
| Length | 25FT-200FT |
| Design | Lightweight, Compact & portable |
| Hose Expands | Up to 3 times of its length |