Roll over image to zoom in
Click to open expanded view
3 In1 Vacuum Food Sealer Automatic Manual Vacum Sealer Dry&Wet Pack Machine
$32.77 (-48%)
Order Now, You will Save
$15.78291923
SKU:
20210827-zhenkongji-1
| | |
| --- | --- |
| Type | Food Vacuum Sealer |
| Colour | Black |
| Material | ABS plastic |
| Size | 37 x 7 x 5.2cm |
3 In1 Vacuum Food Sealer Automatic Manual Vacum Sealer Dry&Wet Pack Machine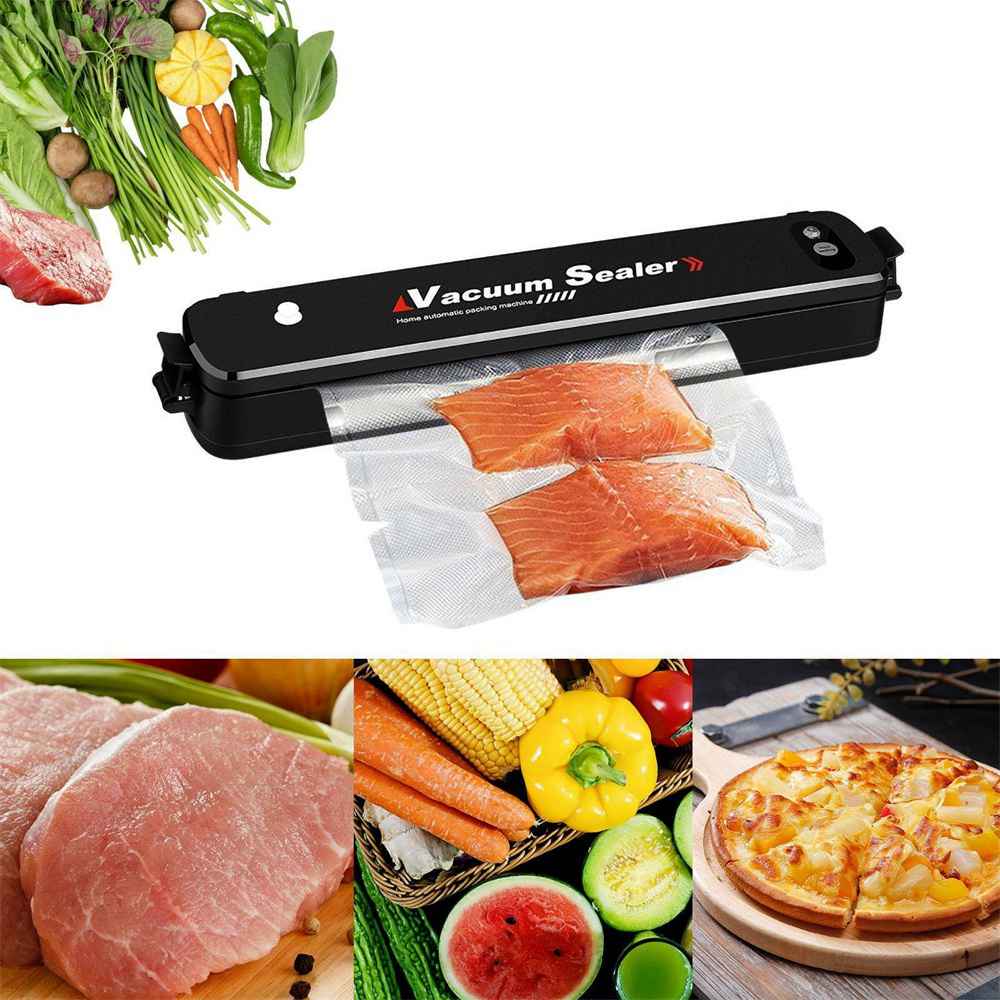 ▪ DescriptionIt :
Not only keeps food fresh, but also stores valuables such as jewelry, antiques, paintings, important documents and so on for a long time.
Must be an assistant to keep home, camping or travel supplies dry.
Durable and easy to clean ABS material and portable design are ideal for home and outdoor use.
This item is a practical and portable vacuum sealer machine for sealing bags.
Made of high-quality ABS material, it is resistant to high and low temperature, great for practical and durable use.
It is automatic and hands-free. Convenient to use to keep food fresh and anti-bacteria.
Suitable for home and stores use.
Save food and save money: Instant sealing helps protect delicious foods, keeps fresh, antibacterial, moisture-proof, mildew-proof, anti-oxidant, and also eliminates frozen burns, reduces spoilage and food waste.
Easy to operate:One-touch vacuum sealer operation, hands-free and easy to use.
Low noise and time saving: Lightweight and compact design, the packaging machine seals more bags and saves time at one time.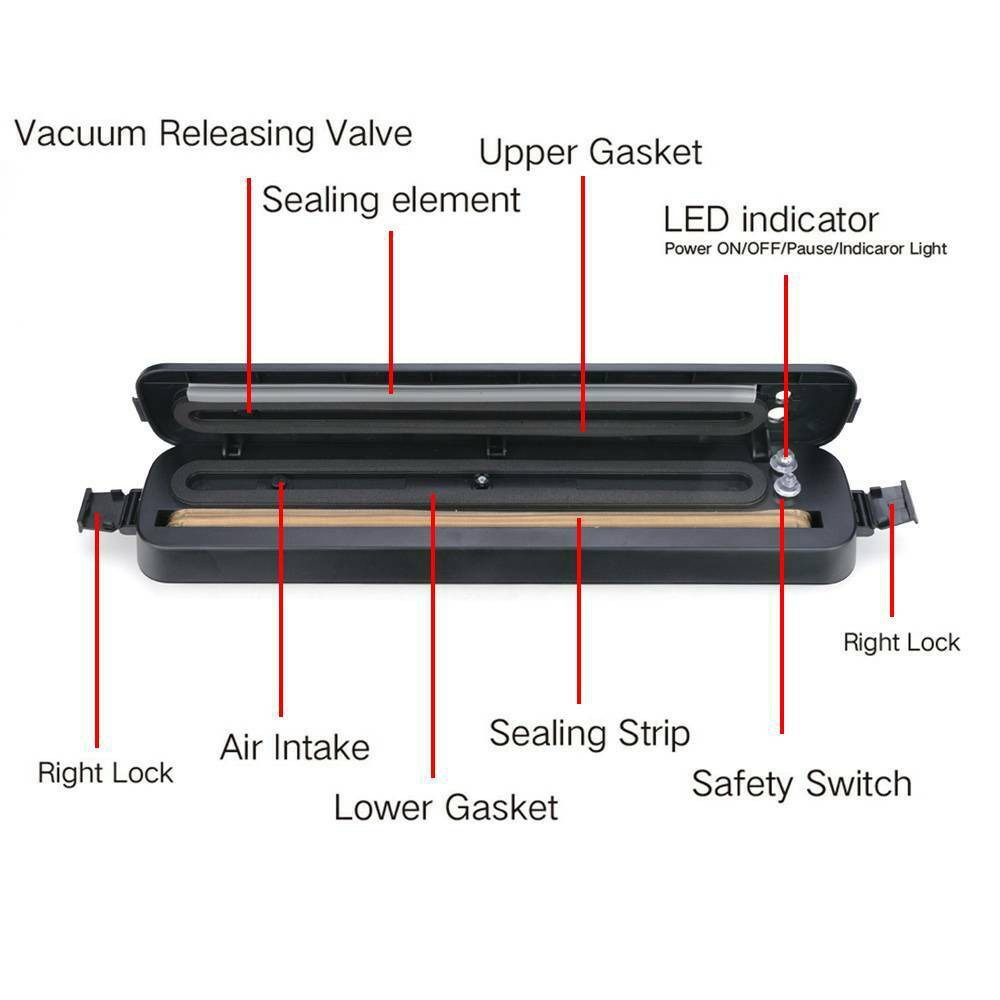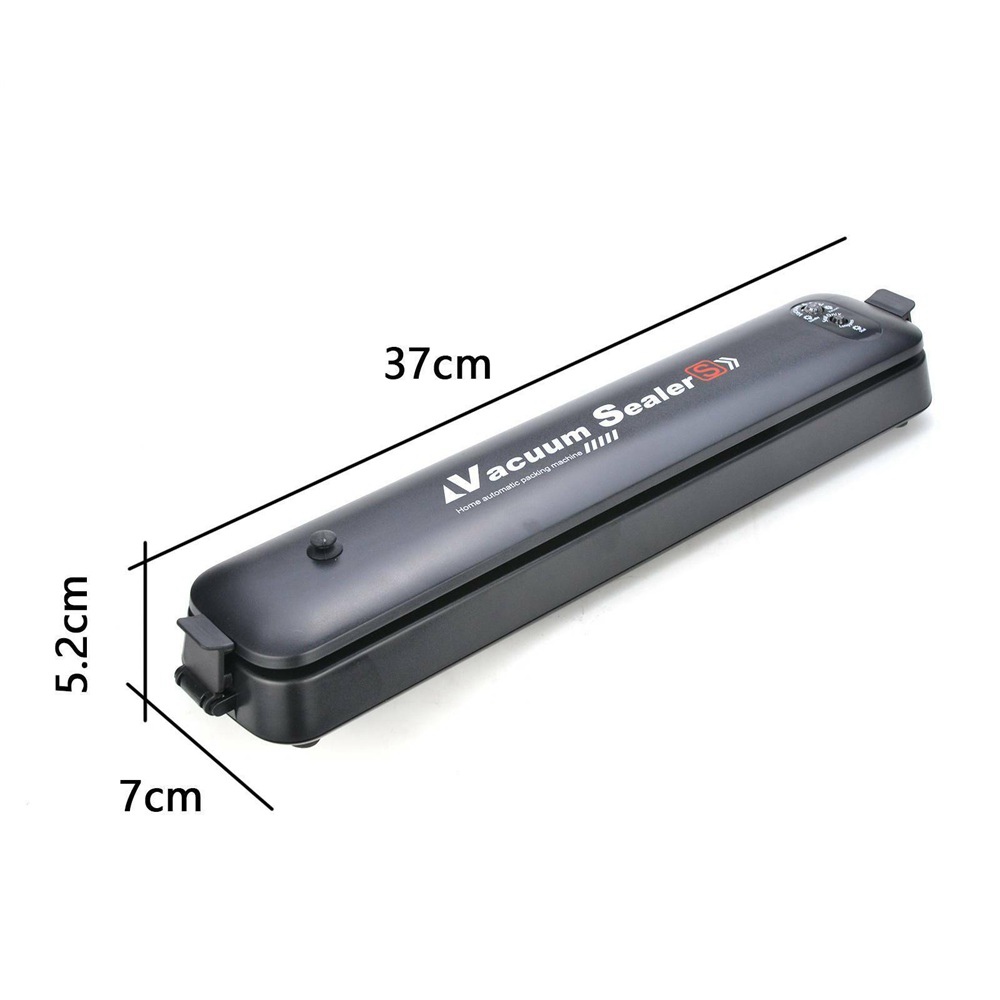 Usage:
Vacuum seal operation-
1. Put the food in the bag. Organize the open end of the bag to remove dust and smooth out folds or folds.
2. Place the open end of the bag in the vacuum chamber below the air inlet. Do not load excess food.
3. Close the lid, then press the sides of the lid to lock the buckle.
4. Press the "vacuum/seal" button, the green LED will flash and enter the state of automatic vacuum pumping.
5. When the LED light turns red, enter the automatic sealing state.
6. When the LED turns green again, the vacuum sealing process is completed.
7. Open the vacuum release valve to release the vacuum pressure in the machine.
8. Open the upper cover and take out the bag, if necessary, refrigerate or freeze the sealed food bag.
Separate sealing operation-
1. Insert the power plug into the power supply, the green LED light is on.
2. Put one end of the bag on the heating sealing strip, but make sure that the end of the bag does not enter the vacuum chamber.
3. Close the lid, then press the sides of the lid, lock the buckle, press the "sealing" button for 3 seconds, the LED will turn red.
4. Then hold down the sides of the cover with both hands until the LED light changes from red to green.
5. After sealing, open the upper cover and take out the bag.
▪ Specifications
Color:Black
Product Material:ABS plastic
Product Size:37*7.5*4.8cm
Power:90W
Material: ABS plastic
▪ Package Included :
1 x vacuum sealing machine
| | |
| --- | --- |
| Type | Food Vacuum Sealer |
| Colour | Black |
| Material | ABS plastic |
| Size | 37 x 7 x 5.2cm |
| Weight | 428g |
| Rated power | 90W |
| Vacuum degree | -45Kpa/-60Kpa |