Roll over image to zoom in
Click to open expanded view
500ml Boston Glass Mist Spray Bottle Dropper Pipette Atomiser Cap Wholesal Oil
$12.80 – $21.44 (-34%)
SKU:
| | |
| --- | --- |
| Color | Blue or Brown |
| Type | Essential Oil |
| Material | glass |
| Capacity | 16 oz/500ml each |
| Warranty | 3 month |
500ml Boston Glass Mist Spray Bottle Dropper Pipette Atomiser Cap Wholesal Oil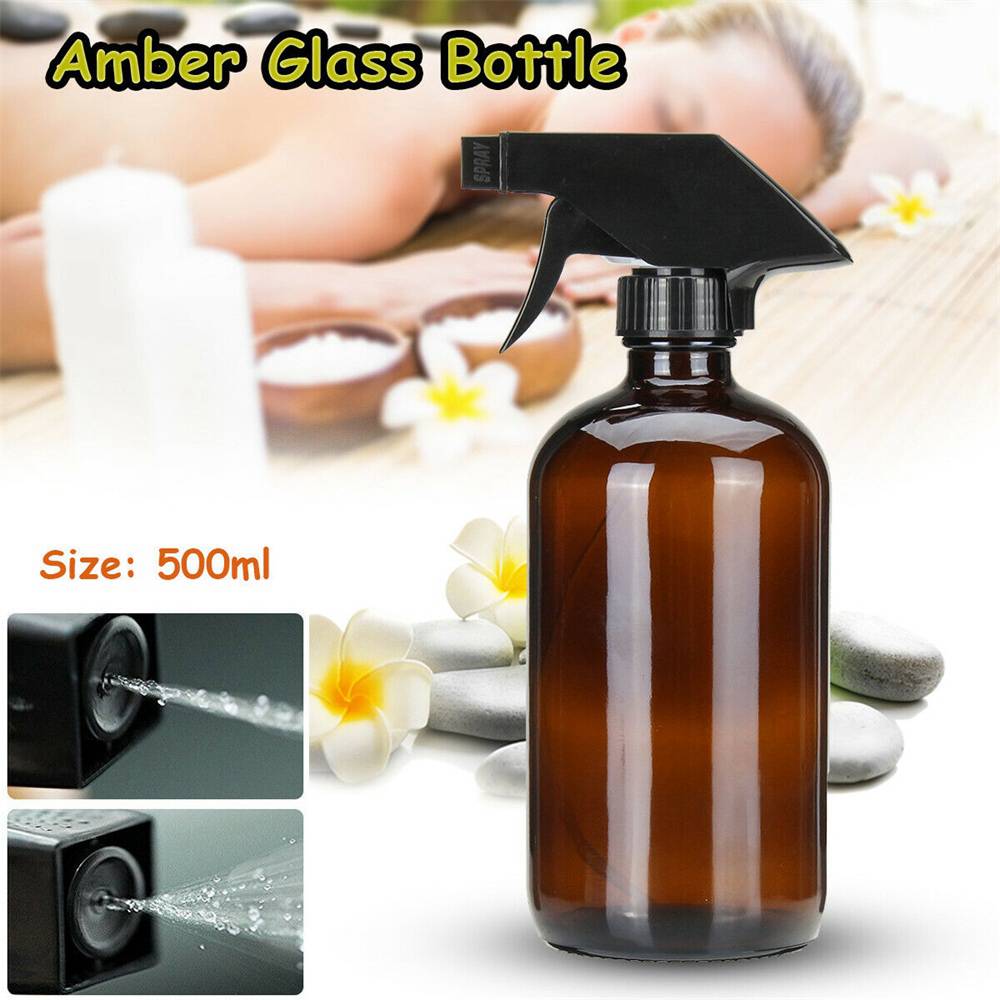 BOSTON ROUND GLASS BOTTLES – come in an amber color adds a great level of UV protection to keep sunlight at bay during aging period. These glass bottles are 100% recyclable, reusable and food safe. They are available large capacity in 16oz. Each one comes with a lid but if the lid and sprayer is taken off, it becomes a perfect vase for stems
PREMIUM QUALITY SPRAYER – trigger sprayer features an ergonomic shape for comfortable handling during extended use. No-leak design prevents liquids from slowly seeping out of the empty cleaning spray bottle. Adjustable nozzle allows you to quickly for economical use. Easy-to-use trigger allow fast, repeatable use for efficient performance
PROTECTIVE SILICONE BOTTLE SLEEVE – designed to work with 16oz glass spray bottles and sport water bottles. Made from 100% food grade elastic silicone, easy to grip cover with help prevent glass cleaner bottles breakage and protects your countertops. BPA free and lead free, top rack dishwasher
SELF-ADHESIVE VINYL LABELS – made from strong and durable vinyl plastic with a high-quality matte finish. Includes 12 unique and stylish stickers for labeling any bottles, box, jar or container. Give your home or office a personal of organization with the peel-and-stick rectangular labels
MULTI-USE CLEANING GLASS BOTTLES – ideal for homemade cleaner, plant spray, all-purpose cleaner, kitchen cleaner, glass cleaner, bathroom cleaner, floor cleaner, DIY linen spray, essential oils spray, household cleaner, room spray, window cleaner, fruit & veggie wash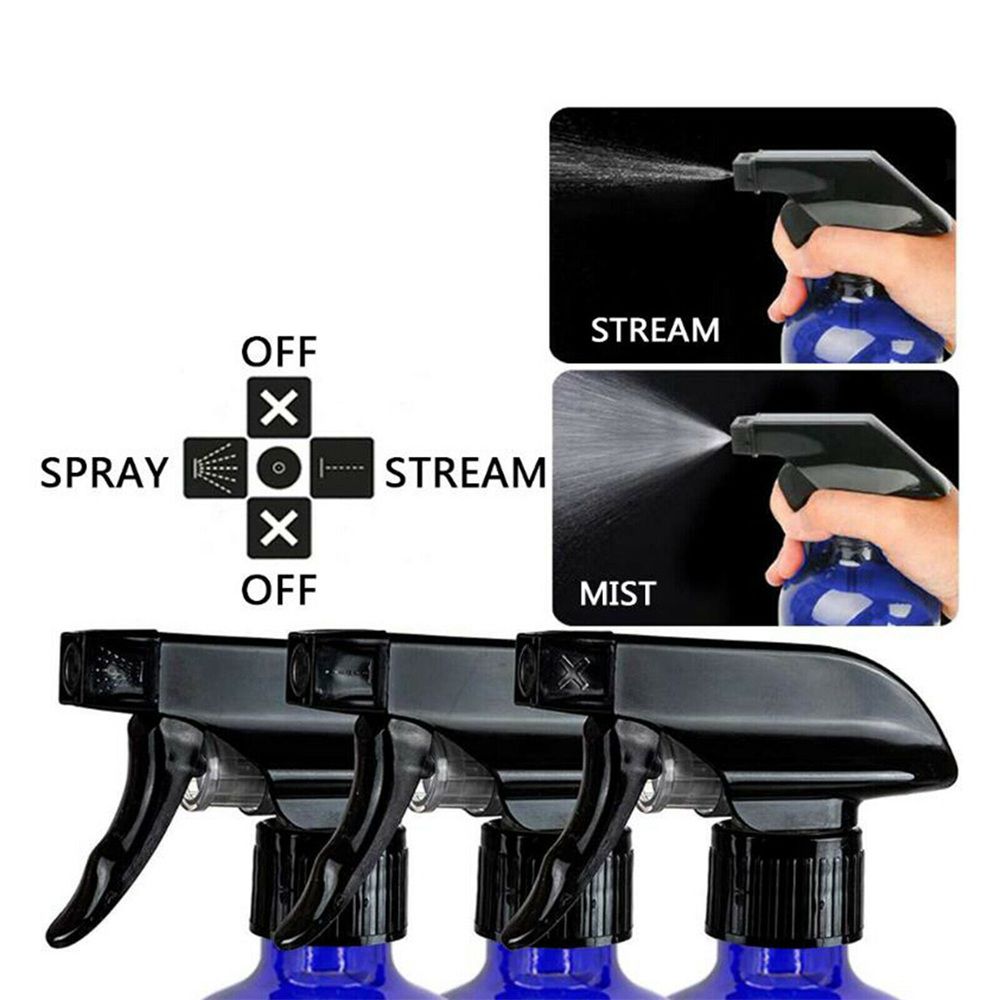 Multiple Use: The spray bottles set can be mixed your own cleaners for spraying plants,home linen spray for ironing, hair moisturizing, natural air freshen , floor or carpet clean, cosmetic face moisturize. Roller bottles for essential oil aromatherapy massage.
UV Protection: Protects against degradation from ultraviolet light and keeps your essential oils safe plus the glass is not affected by strong oils like citrus.
BPA and LEAD FREE.
Environmental Protection: Glass spray bottles and glass roller bottles are mainly made of materials such as polyethylene or polypropylene. Reusable design reduce plastic chemicals in your house with a clean chemical free reusable mister for all your liquid sprays.
Our Glass Spray Bottles contain leak-proof gaskets to prevent liquid leakage, ensure that there is no wasted dripping when dispensing liquids. And you don't have to worry about liquid soap leaking due to dumping.
Specification:
500ml
Bottle height x width: 16.8×7.4cm
Inner diameter of bottle mouth: 1.8cm
Outer diameter of bottle mouth: 2.5cm
Package Includes:
2/4 x Glass Spray Bottles
| | |
| --- | --- |
| Color | Blue or Brown |
| Type | Essential Oil |
| Material | glass |
| Capacity | 16 oz/500ml each |
| Sealing Type | Trigger Spray, storage cap |
| Warranty | 3 month |