Roll over image to zoom in
Click to open expanded view
Adjustable Pet Dog Mask Small&Large Mouth Muzzle Grooming Anti Stop Bark Bite
$7.26 – $7.38 (-33%)
SKU:
| | |
| --- | --- |
| Condition | New |
| Colour | Black,Blue,Pink |
| Dog Breed | All |
| Material | Nylon |
| Season | All Seasons |
| Style | Modern |
| Number in Pack | 1 |
Adjustable Pet Dog Mask Small&Large Mouth Muzzle Grooming Anti Stop Bark Bite
Prevent From Biting Barking and Chewing
It's pretty amazing when you think about it: Our dogs generally accept all kinds of unpleasant things without biting us.
They learn to tolerate (and sometimes even seem to enjoy) our doing very uncomfortable things to them like trimming toenails and cleaning ears. At the vet, they allow people to draw blood, insert thermometers, and give shots. They let strangers examine them.
Dogs are capable of biting us and doing serious damage, but typically they choose not to do that. There are times, however, when even the sweetest dog would not be able to stop himself from biting.
When any dog is very frightened or in serious pain, there is a real risk of a person getting bitten and the dog acquiring a "bite history."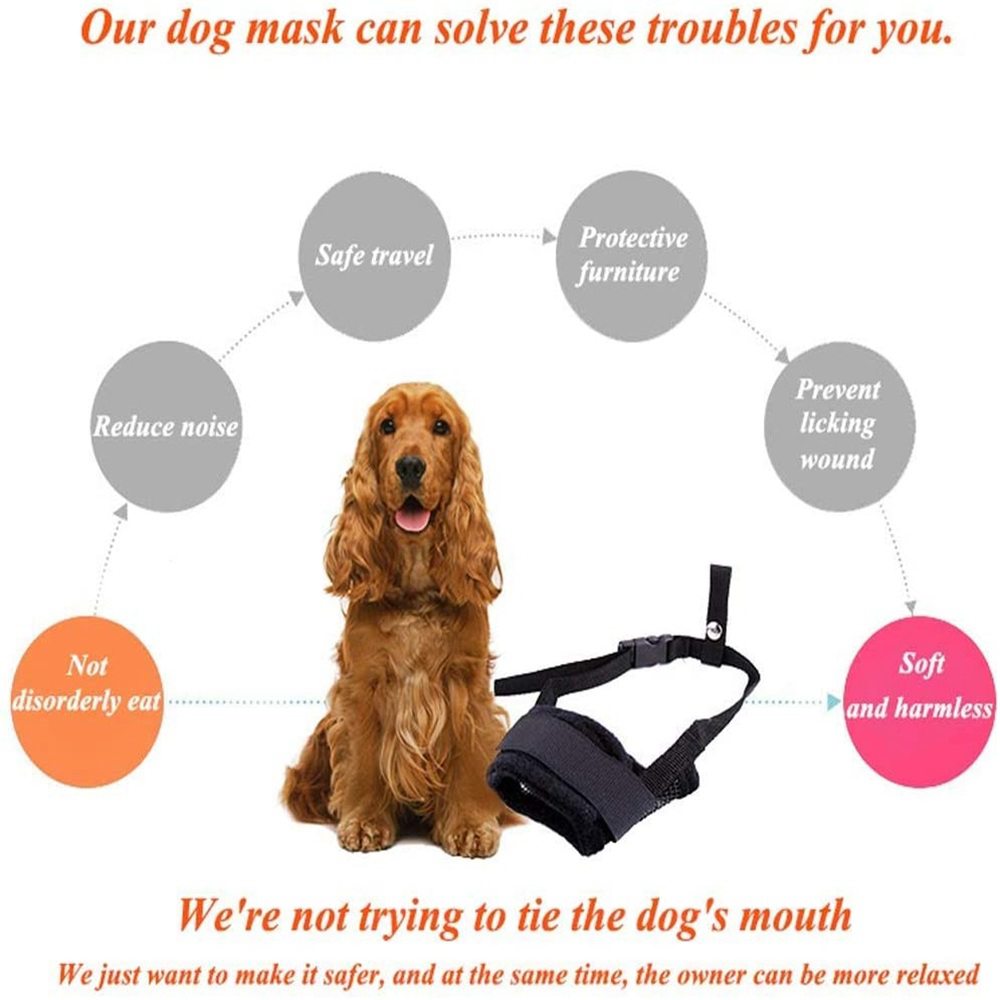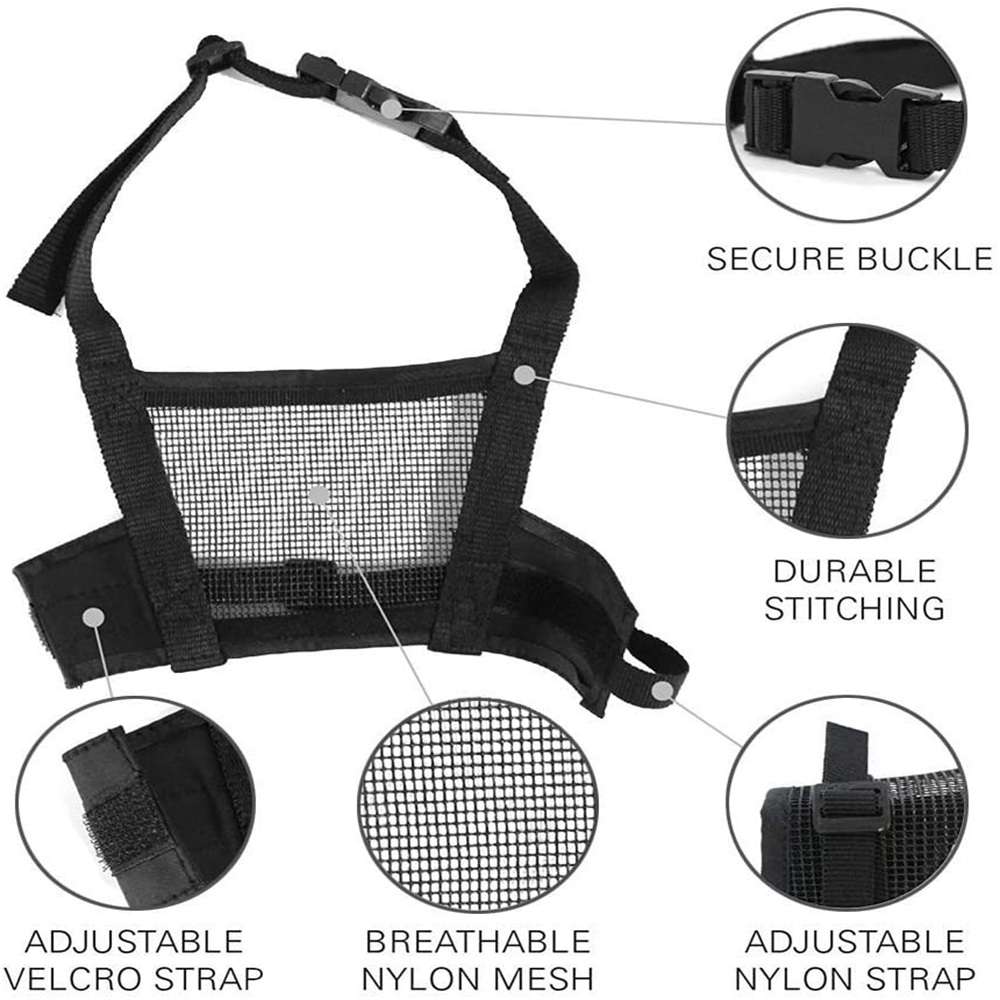 Product Description:
★[Lightweight and lightweight goggles for dogs] The mesh design provides all-round mouth protection, allowing dogs to eat, drink and pant without restriction, while preventing bites. The soft muzzle for dogs is used for safe socializing, veterinary visits, grooming or safe handling during travel. Five size muzzles for small to large dogs.
★[High-quality, durable nylon material] Practical and reliable dog muzzle is made of high-quality black nylon material, designed to fit and durable. The inside of the muzzle has extra soft padding, which provides the ultimate comfort for your pet. Minimize restraint and harm to the dog.
★[Safety Dog Protector] The ergonomically designed seat belt ensures that the muzzle is firmly fixed and has two fixing points. It is not easy for the dog to use the fixing ring and the overhead seat belt that can be fixed on the dog's regular collar Get rid of this muzzle.
★[Effectively prevent biting and chewing] Once properly in place, this mesh muzzle for dogs can effectively prevent dogs from biting, barking and chewing. Keep the muzzle tight enough to control its bite, but loose enough to breathe and yawn freely. Dogs are our best friends, and we must consider them carefully.
★[Dog's mouth size] small: mouth circumference 4″ -5.9″, reference weight 3-5lb. Moderate: Mouth circumference 5″ -7.8″, reference weight 5-9lb. Large: mouth circumference 7″-9″, reference weight 11-18lb. X big: mouth circumference 8″ -11″, reference weight 19-26lb. X big: mouth circumference 11″ -13″, reference weight 26-79lb. If your dog is between two sizes, choose the larger size .
Notes:
-Please use a tape to measure around your dog's muzzle according to the size information in the picture.
-If any of the measurements are'between' two sizes, choose the larger size.
-If you are not satisfied with our goods or choose the wrong size, please write to us immediately so that we will try our best to give you the best service.
Package Include:
1 x Dog Muzzle
Size & Color As Per Your Selection
| | |
| --- | --- |
| Condition | New |
| Colour | Black,Blue,Pink |
| Dog Breed | All |
| Material | Nylon |
| Season | All Seasons |
| Style | Modern |
| Number in Pack | 1 |