Roll over image to zoom in
Click to open expanded view
Bluetooth Smart Watch Fitness Tracker Bracelet Heart Rate Monitor Men Women
$40.84 (-34%)
SKU:
| | |
| --- | --- |
| Type | Android Wear |
| Colour | black,pink |
| Band Material | Silicone |
| Case Size | 44 mm |
| Network | Unlocked |
2021 Bluetooth Smart Watch Fitness Tracker Bracelet Heart Rate Monitor Men Women
All-day Fitness Tracking, recording your activity data such as steps, distance, calories burned data,also with heart rate detection,
blood pressure & blood oxygen test, sleep monitor. you can adjust your exercise in time according your body status, making your exercise more efficient.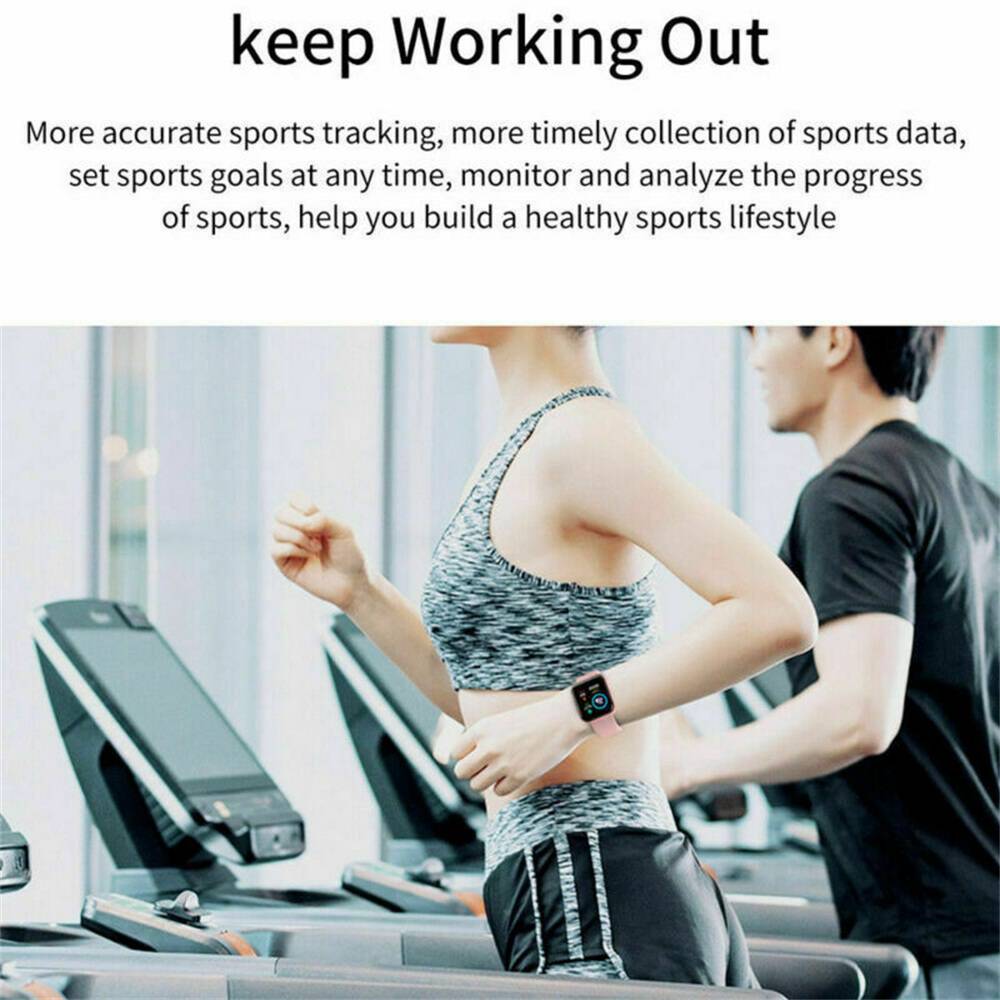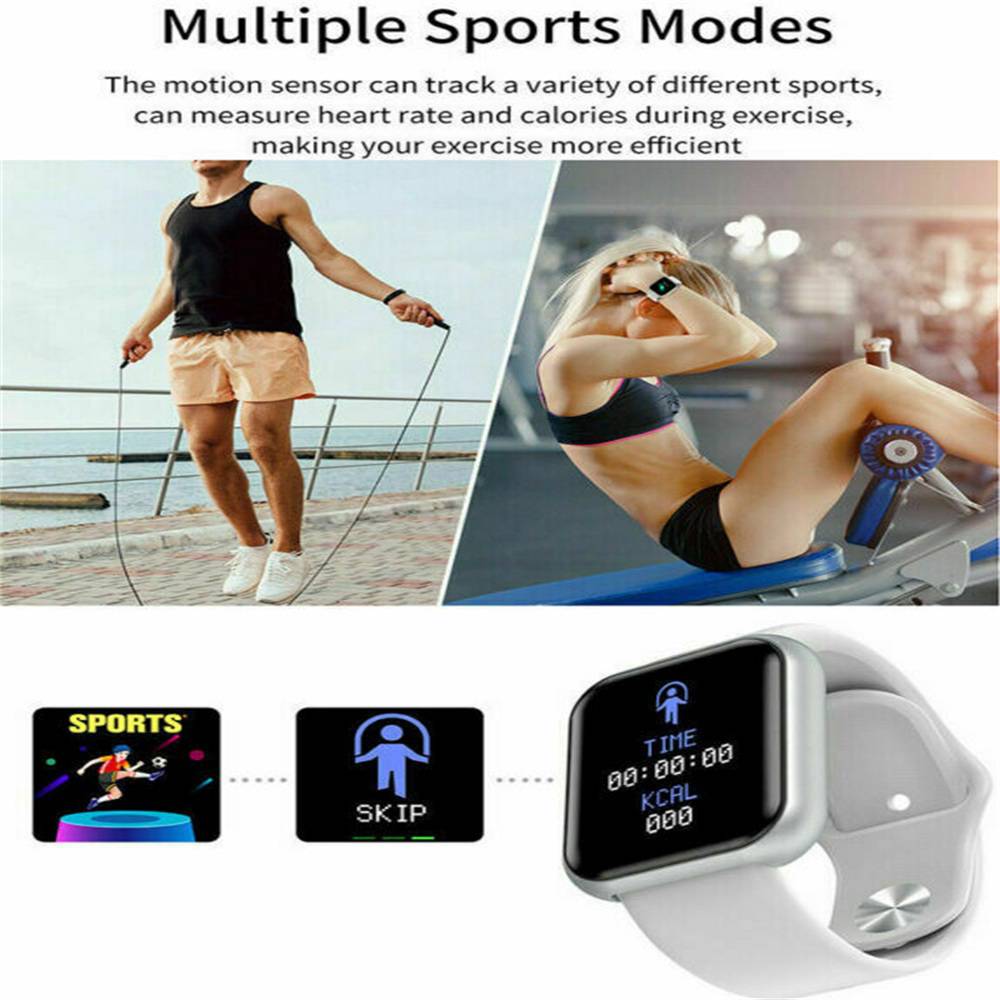 Product features:
1. Waterproof is ideal for swimming and shallow diving, and can answer calls and listen to music-if you put your phone somewhere else, you can use it. It is best to charge from a laptop or directly from the wall. It is a delicious companion.
2. It will also notify you of messages via wireless or bluetooth connection, remind you to call and synchronize with all IOS or android devices. Please charge according to your activity and reset from the settings to adapt to your activity.
3. The 42mm pebble-shaped screen will never sleep, so if you want to monitor your sleep style, this smart watch can help you record passive, active, and daily activities.
4.This watch is infused with coal as a composite material. It was originally a smart bracelet made and assembled in China to store music and podcasts of Brooklyn's Smithies True Wireless. It has now developed into a downloadable app, making payments and tracking time.
5. Please charge your watch before using it, pay immediately via your phone or follow the step-by-step instructions-follow the instructions in the manual to get the best performance from your watch.
Product Description:
1. T500 2021 WaterResistSmart watch new BT blood pressure heart rate monitor To our respected customers, before proceeding with the detailed information in this article, we would like to clarify what is the difference between waterproof and waterproof function
2. Waterproof: It can withstand up to 20 minutes of bathing, you can also soak in water for an hour without damaging it. On the other hand, water resistance: the product can only resist sweat, moisture, tears and a small amount of moisture. The product is waterproof.
3. This watch can change the style and color of the strap. BT call music T500 smart watch: low-power mobile phone smart watch 1, use device 2, dual mode Bt3.0 + 4.0 3, heart rate, stride, BT call 4, support Android /IOS mobile message sending "information hardware CPUMT2502C
4. Flash64M + plug-in 128M GPS/AGPSNO M sensor is a power amplifier is WifiNO SIMNO T-FLASHNO BT3.0 + 4.0 dual-mode BT antenna 1 pin pad, requires wiring (on-board antenna is not supported))
5. LCD1.54 TPCOB capacitive multi-touch heart rate sensor: yes motor: yes USBNO charging mode: 2-pin thimble charging and wireless charging compatible microphone is side button is speaker yes, two-in-one speaker and receiver battery capacity 180mah software functions basic Features BT dial, phone book call records, messages, exercise records, heart rate, blood pressure monitoring, physical exercise, sedentary reminders, BT music, sleep monitoring, notification reminders, file management, settings, recording, alarm clock, stopwatch, remote photography, Look at the phone, calendar, calculator, WeChat, QQ, Twitter, Facebook, WhatsApp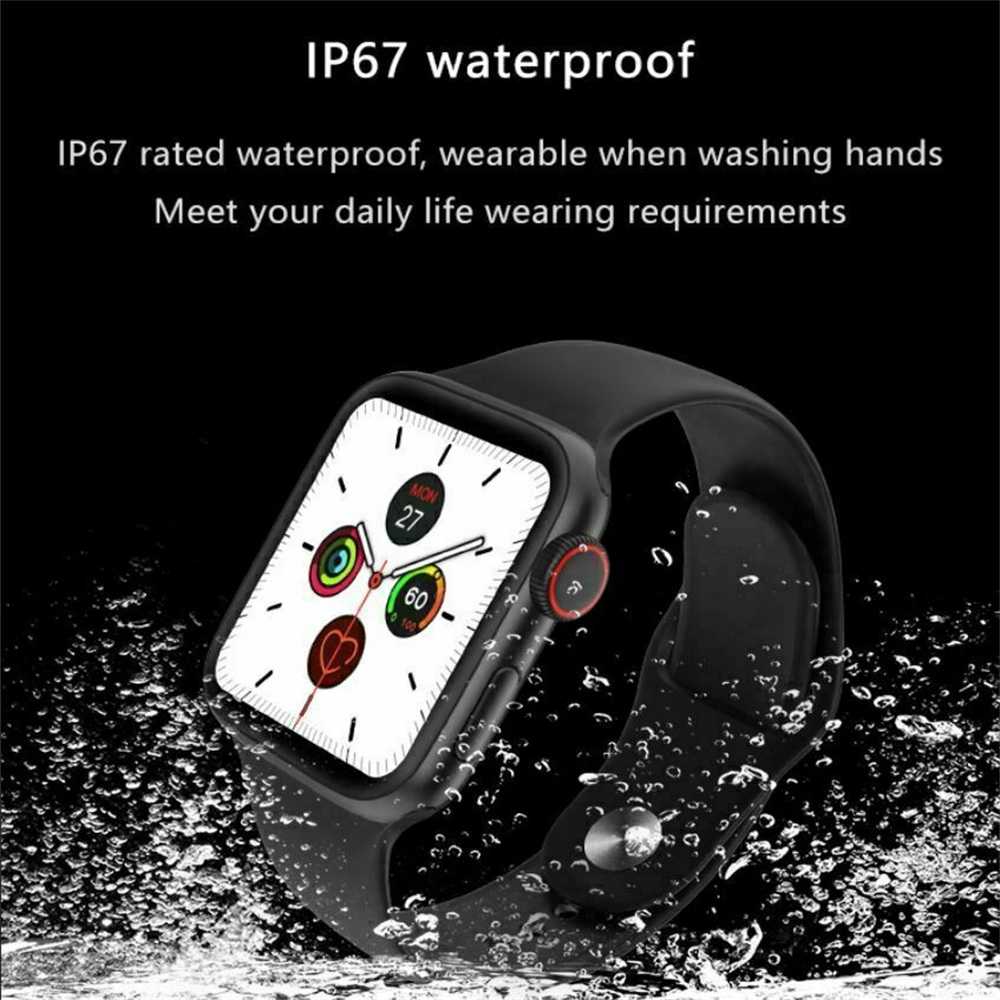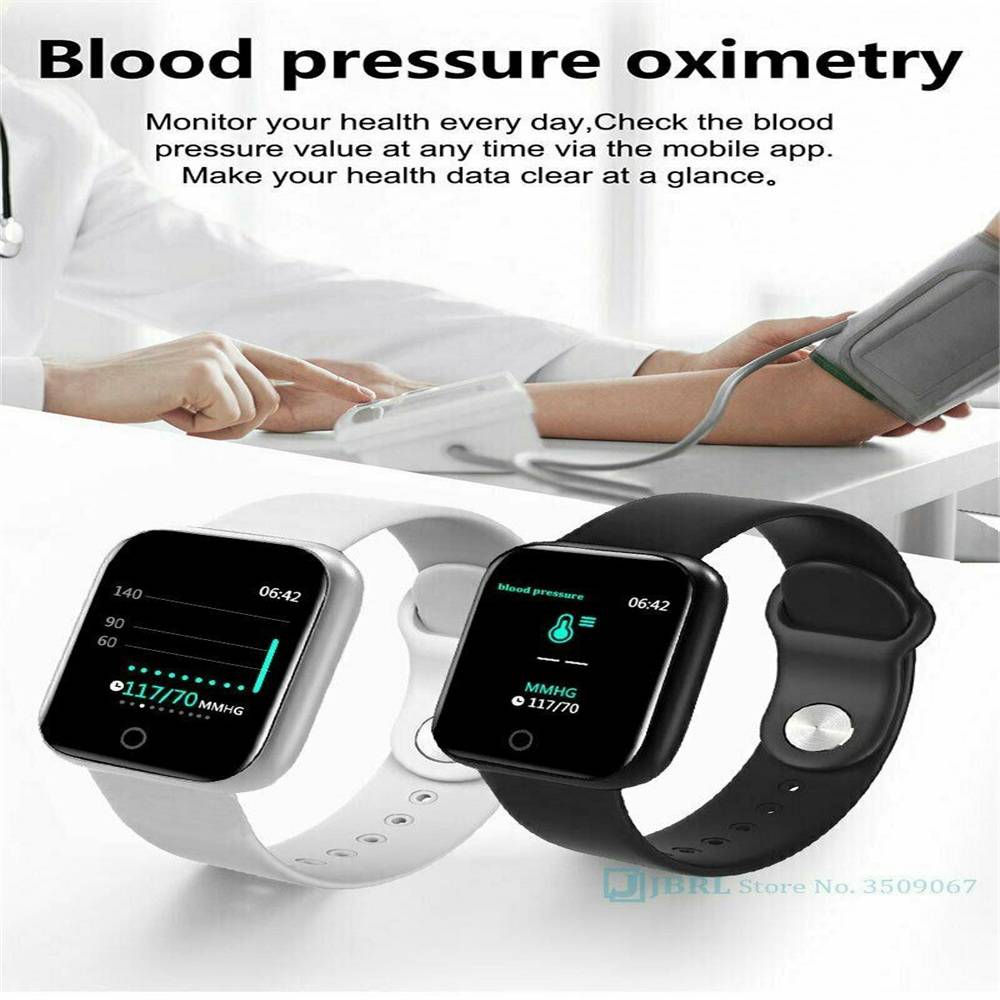 specification:
Condition: 100% brand new and high quality!
Display: 1.3 inches IPS
Resolution: 240 * 240
Processor: HS6620D
Strap: TPU
Touch method: single touch
Waterproof rating: IP67
Charging method: USB charging
Support equipment: I0S8.0 and Android4.4
Support Bluetooth: Bluetooth 4.0
Compatible platforms: ANDROID, iOS
Applicable people: business, adults, elderly, fashion, general public, children
Material: PC silicone
Battery capacity: 150mah
Physical memory: 32kb
Wearing method: wrist strap
Interface: USB 3.0
Wireless distance: 5m (inclusive) -10m (inclusive)
Communication function: not supported
Wristband material: silicone
Color classification: black, pink
Additional functions: information push, smart reminder, mobile positioning, sleep analysis, step count, remote selfie
Notes:
Wearable devices monitor human activities through electronic sensors and are at the consumer electronics level.
A certain deviation is normal. Users should treat data objectively. Please do not compare it with hospital equipment, it is not a medical device.
The package includes:
1 x watch
1 x user manual
| | |
| --- | --- |
| Type | Android Wear |
| Colour | black,pink |
| Band Material | Silicone |
| Case Size | 44 mm |
| Network | Unlocked |
| Year Manufactured | 2021s |
| Manufacturer Warranty | 3 Months |