Roll over image to zoom in
Click to open expanded view
Kitchen Food Fruit Vegetable Cutter Chopper Tools 7 in 1 Mandolin Slicer
$15.43
SKU:
80601014
| | |
| --- | --- |
| Type | Fruit Cutter |
| Colour | Green |
| Material | ABS+stainless steel, Stainless Steel |
| Number of Items in Set | 7 |
7 in 1 Mandolin Slicer Kitchen Food Fruit Vegetable Cutter Chopper Blades Tools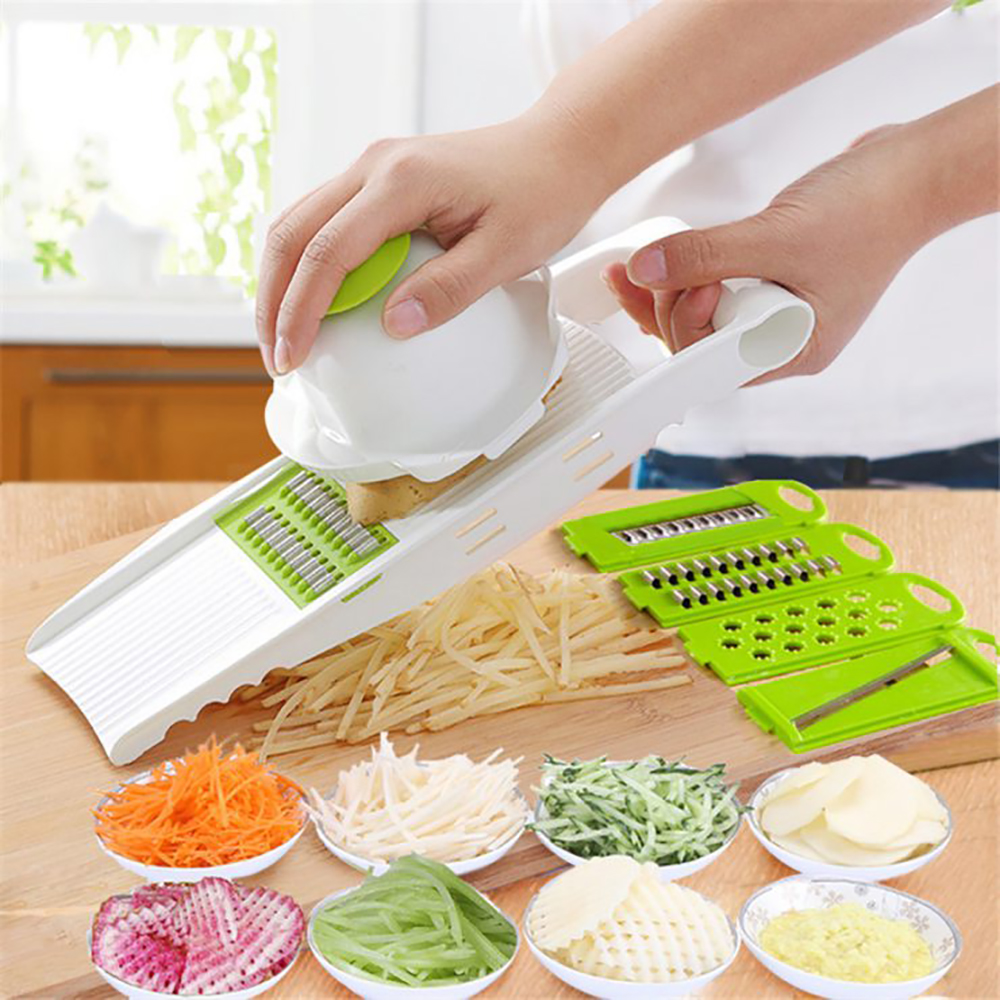 Product Description:
—The advantages of the slicer:
(1) 5 major functions, cut thick/fine filament, slice, cut flowers, grind ginger and garlic, more practical;
(2) sharp, fast and easy to use;
(3) widened handle, grasp the comfort;
(4) Thick plastic, sturdy and durable;
(5) Professional hand guard, more assured to use;
—Mini food processor products: 5 interchangeable blades, 1 finger guard, 1 bracket, 1 body + box [size: 20 * 10.8cm].
Better cutting machine material: ABS food grade material + stainless steel blade; just cut out 1MM.2MM.3MM thick leaf/flower-shaped blocks, 2MM potato shreds, radish, salad, etc.
—Onion cutter dicing machine: zucchini, pepper, onion, radish, cucumber, cheese and other vegetables, lemon, apple, etc. You can choose the tool that best suits your needs.
—Quality and service guarantee: 100% brand new and high quality. The quality of our products is absolutely trustworthy. You can buy with confidence. If you have any questions after pussiible. We will solve it for you immediately. We always believe that high-quality service will be the way to retain customers, so we will tr??y our best to do our best.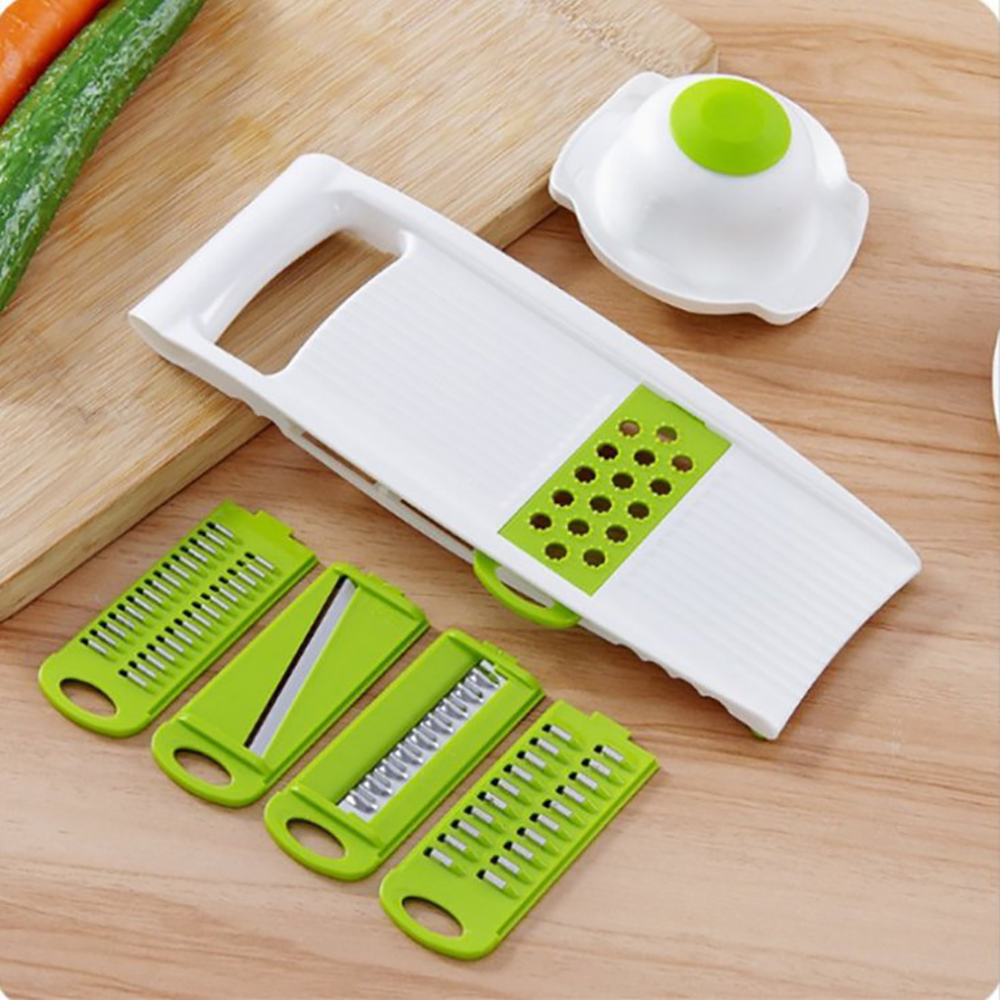 Product specification
Color: green
For this product, please observe the following safety instructions
Warning: Not suitable for children under 3 years old. Use under the supervision of an adult
Note: Use under the direct supervision of an adult
Material: ABS stainless steel
Size: 20 * 10.8cm
Weight: about 290 grams
Package includes
1 x Detachable knife holder, sturdy ABS plastic.
1 x hand guard can provide protection, cut food and provide protection when cutting.
1 x 2 mm (0.079 inch) shredded blade.
1 x 3 mm (0.118 inch) shredded blade.
1 x straight edge. Ideal for slicing fresh cucumber slices.
1 x flower type piece. The beautiful rust flower will need food, it will be cut to 90 degrees, and then again and again.
1 x grinding sheet. Suitable for grinding garlic, ginger or chocolate.
| | |
| --- | --- |
| Type | Fruit Cutter |
| Colour | Green |
| Material | ABS+stainless steel, Stainless Steel |
| Number of Items in Set | 7 |