Roll over image to zoom in
Click to open expanded view
Large LCD Digital Kitchen Egg Cooking Timer Count Down Clock Alarm Stopwatch UK
$17.71 (-57%)
Order Now, You will Save
$10.076786893
SKU:
New-00015
| | |
| --- | --- |
| Condition | New |
| Colour | White |
| Features | Loud Alarm, Adjustable, Countdown, Count Up, Digital, Dual Timer, Large Buttons, Large Display, Magnetic |
| Material | Plastic |
| Type | Digital Timer |
Large LCD Digital Kitchen Egg Cooking Timer Count Down Clock Alarm Stopwatch UK

Features
-LCD Home Kitchen Chef Mini Countdown Digital Timer
-Large screen shows correct time in minutes and seconds
-3 buttons include START/STOP button, MIN button and SEC button
-To reset the timer, press the Min & Sec button immediately
-Magnetic band
-Simple operation
-The longest time is 99 minutes and 59 seconds.
-Very suitable for cooking, inspection, sunbathing, etc.
Specification
Size: 7.0 x 5.3 x 0.8 cm
Power supply: LR1130 button battery (not included)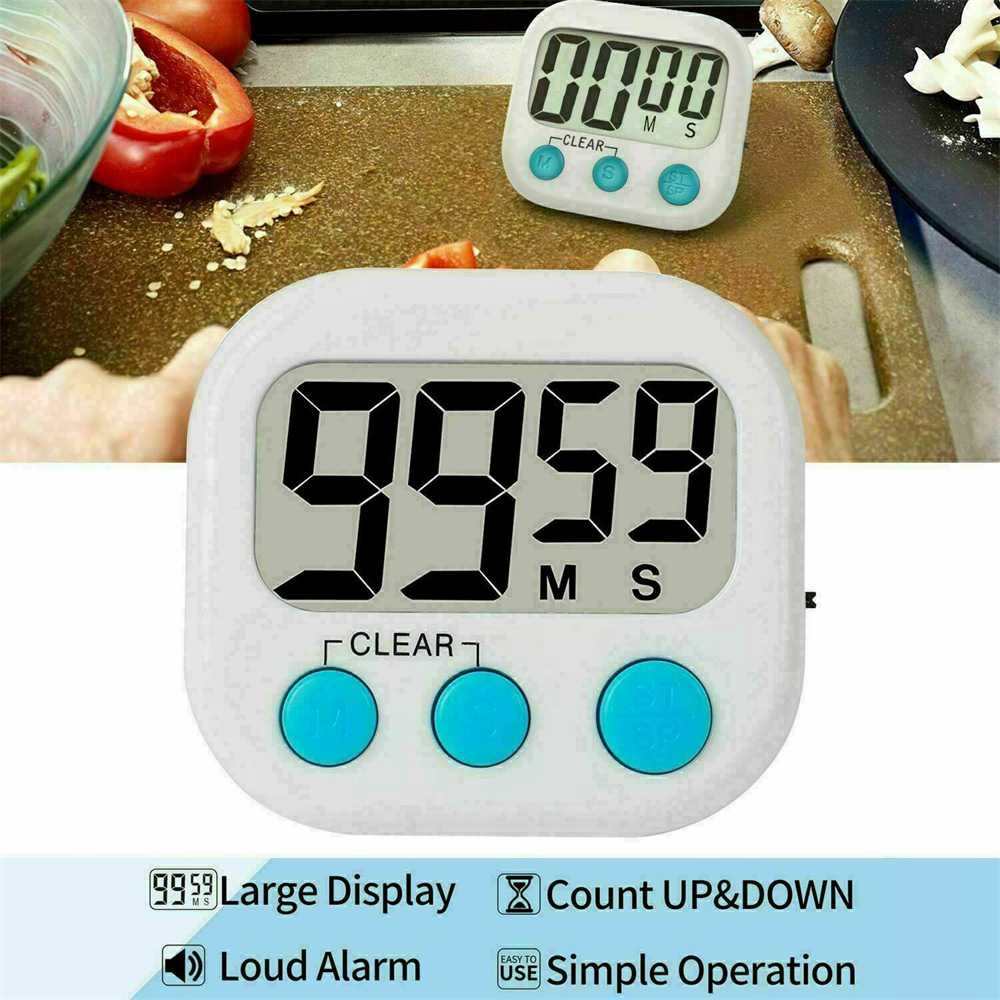 How to use
Positive Timing Settings
Press the STOP/START button to start timing.
Press any key to stop ,
press "MIN" and "SEC" at the same time to zero.
Count down Timing Settings
1. Press "MIN" to set minutes; Press "SEC" to set seconds.
2. Press the STOP/START key to start countdown.
3. There will be buzzer sound prompt when arrive the setting time.
4. Press any key to stop the countdown,
5. Press "MIN" and "SEC" at the same time to zero.
Package include
1X Digital Timer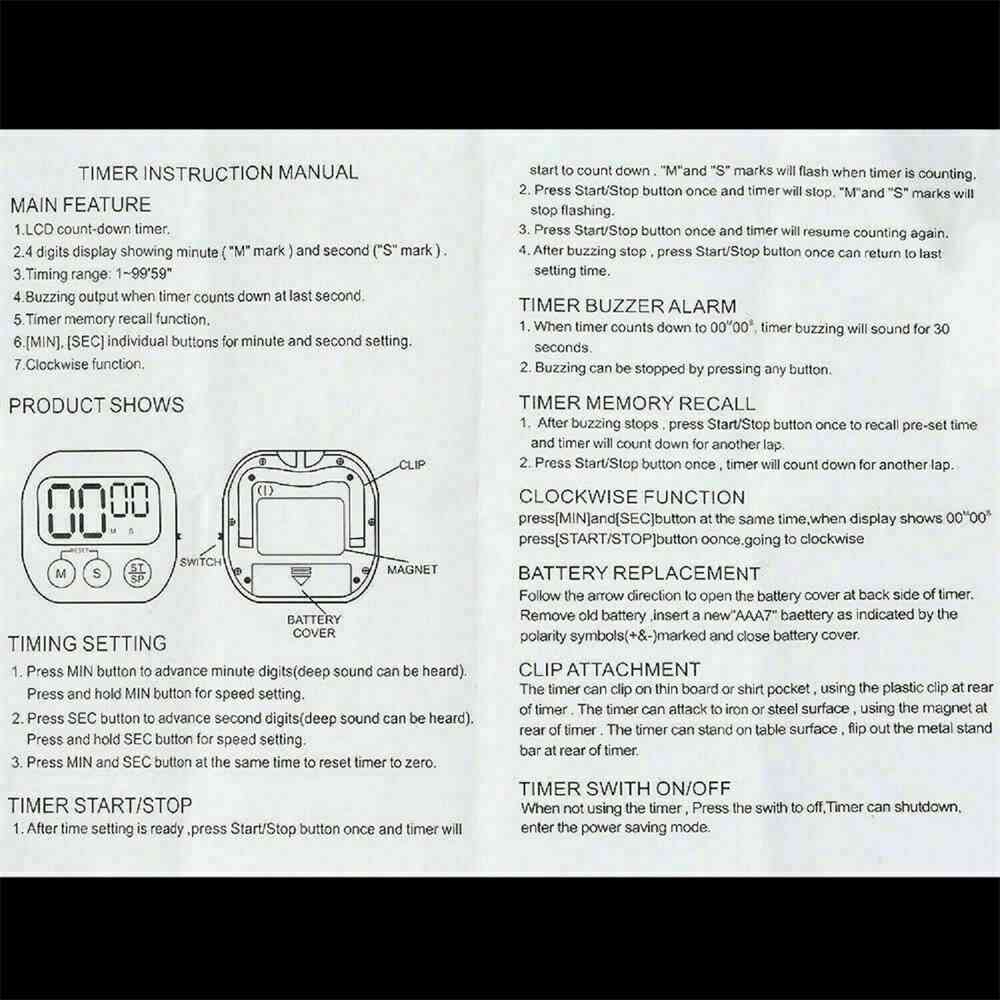 | | |
| --- | --- |
| Type | Digital Timer |
| Features | Loud Alarm, Adjustable, Countdown, Count Up, Digital, Dual Timer, Large Buttons, Large Display, Magnetic |
| Style | Modern |
| Color | White |
| Year Manufactured | 2021 |
| Warranty | 1 month |
| Material | Plastic |
| Item Weight | 0.055 kg |
| Power | Battery(Not Included) |
| Room | Kitchen |
| Accuracy | 1 second |
| Quantity | 1 x Timer (Batteries not included) |
| | |
| | |