Orthopedic Gel Office Car Chair Seat Cushion Back Support Coccyx Sciatica Pain
$30.14 (-45%)
SKU:
| | |
| --- | --- |
| Type | Seat Cushion |
| Color | Black,Grey |
| Material | Polyurethane |
| Features | Non-Slip Ergonomic Coccyx Cushion |
Orthopedic Gel Office Car Chair Seat Cushion Back Support Coccyx Sciatica Pain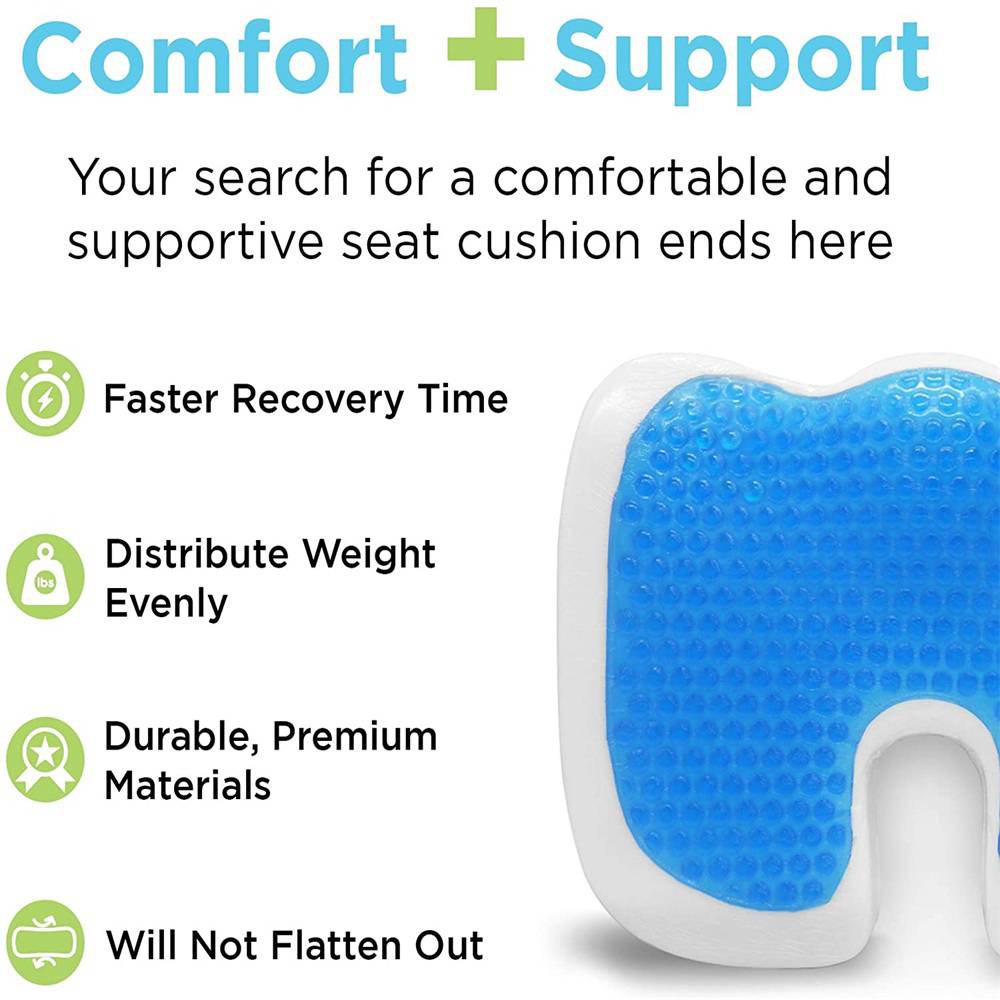 1. Maximum Comfort & Pain Relief – With our Office Chair Cushion, you can end the suffering of your lower back, coccyx, and pelvic because of several conditions such prostate, pregnancy, orthopedic surgery, sciatica, post natal, and many other conditions. With tailbone pain relief cushion, sitting will finally be comfortable again, in a simple natural way. An office chair seat cushion is highly recommended to help with relief of your back pains.
2. Travel Friendly & Lightweight – Our pillow chair or chair pillow cushion are easy to be carried anywhere you go, which makes it great for travel. Our chair cushions work everywhere so long as there's a seat, such as the bus, car, plane, office, school, home and many other places you can think of. Just take it along to wherever needed. Our chair tailbone cushion has a dimensions of 44″ x 34″ x 8cm" which is a great size and your perfect companion!
3. Designed Ergonomically –back cushion is designed to distribute your weight evenly. It reduces the pressure when sitting on a chair. An office seat cushion that is designed with durable and premium materials. It will help you recover faster for whatever medical conditions you have such as herniated disc pain, sciatic nerve pain, postpartum, back surgery, etc. This car back cushion won't flatten out even after using for a long time.
4. Removable Cover For Your Convenience – Our back chair seat cushion have removable cover to help you maintain the cleanliness of this product. The removable plush cover gives you the convenience to wash it using a washing machine and a dryer. Our tailbone pillow or coccyx pillow also has grip on the bottom that helps keep the cushion in place.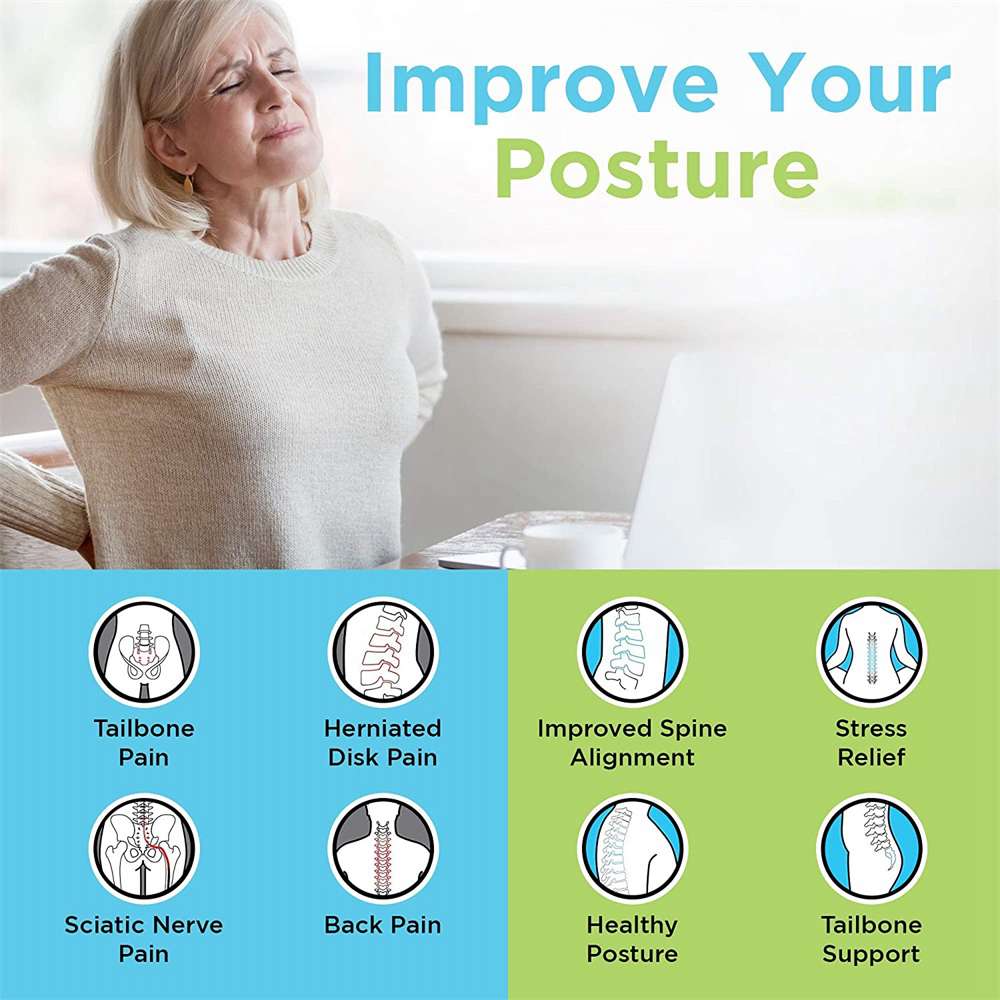 Product description
Memory Foam Chair Cushion For Office, Computer Chair, Home, Car Seat, and all other seats.
This is made from high quality and durable memory foam, lightweight, travel-friendly and breathable upholstery fabric.
Our Memory Foam Cushion is designed to be used everyday and won't flatten out. This will give you the best comfortability when sitting for a long period of time. You don't need to be bothered by the pain while sitting in front of the computer working in the office or at home, or when you are traveling in an airplane or a car.
No need to worry about it being dirty. With a removable plush cover, you can clean the cover using a washing machine.
Comfortability, Soft, Pain Relief and Reducing Pressure
The design is simple but so effective:
Place this seat pad or seat cushion on your office chair, wheelchair, car seat or any seat and feel the difference.
Excellent for: Coccyx, Back Pain, Sciatica, Pelvic, Orthopedic Surgery, Herniated Disc Pain, Pregnancy, Post Natal, and many other medical conditions.
This coccyx seat cushion can be taken anywhere you go including work, hotel rooms, and long flights or travel and can withstand the toughest surfaces.
Package:
1 x Memory Foam Chair Cushion
| | |
| --- | --- |
| Type | Seat Cushion |
| Color | Black,Grey |
| Material | Polyurethane |
| Features | Non-Slip Ergonomic Coccyx Cushion |