Roll over image to zoom in
Click to open expanded view
Vacuum Sealer for Food, 75kpa Automatic Food Saver Vacuum Sealer Machine
$316.23 (-51%)
Order Now, You will Save
$162.27163404
SKU:
20210902-zk-12
| | |
| --- | --- |
| Type | vacuum machine |
| Colour | green |
| Hose Length | 14.57 x 5.91 x 3.25 inches |
| Material | Acrylonitrile Butadiene Styrene |
Vacuum Sealer for Food, 75kpa Automatic Food Saver Vacuum Sealer Machine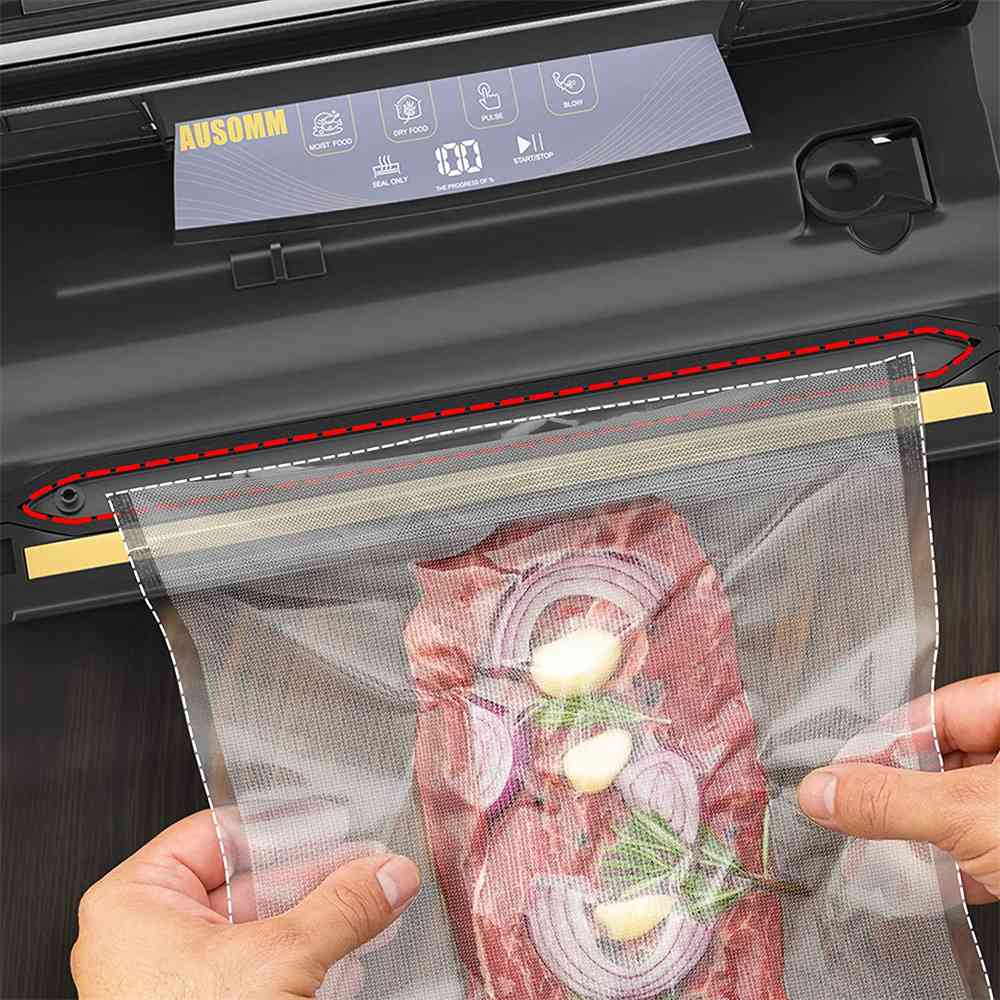 🍅【Food Spoilage And Solutions】Food spoilage will make you feel really bad, you think of a variety of programs (high temperature & low temperature & dehydrated or dried), but will spend a lot of money and time. Vacuum sealer is popular in recent years preservation machine, there is no better choice. Food vacuum sealer can provide safe and airtight packaging, keep food fresh and tasty prolonged 10 times or even longer, to prevent food spoilage and waste, and help save time and money.
🍅【No Best Function Only Better】Based on your feedback, the new version of the vacuum sealer machine has been fully upgraded. Vacuum packaging machine has dry, wet, and external extraction three modes, according to need when used to quickly select a corresponding mode; Inflation mode can avoid damage to fragile products; Heat-sealing bag mode can easily seal any ordinary bag; LCD screen progress percentage figures more accurate than the indicator shows the progress of the package.
🍅【Digital Display Specifications】 Household automatic vacuum preservation machine adopts the most advanced microcomputer memory operating system, with the United States brushless vacuum motor technology, you can easily reach the degree of vacuum industrial vacuum. Dimensions 14.57 x 5.91 x 3.25 inches, Weight 2.97 lbs. Degree of vacuum in 60-75Kpa, power 50-60Hz. A High-quality 12.5-inch hot seal is applied to the market in most vacuum bags. It can be done quickly in 10-20 seconds.
🍅【Meet All Adaptive Operations】The all-in-one vacuum packaging machine kit includes 1x food saver vacuum sealer machine, 1x cutter, 1x external vacuum hose, 1x English user manual, 1x extended warranty card, we can cut the vacuum bags into corresponding sizes according to packaging needs. Controllable inflatable and exhaust switch, using the attached external vacuum function and hose, we can easily vacuum the packaging cans, containers, wine bottles, storage bags, etc.
🍅【Safe Use And Online Services】The food sealers vacuum packing machine has intelligent thermal protection. Please wait for the 20s between adjacent operations to prevent continuous use from triggering the automatic shutdown of the overheating protection system. If you are interested in purchasing or encounter any problems during use, we will reply within 24 hours.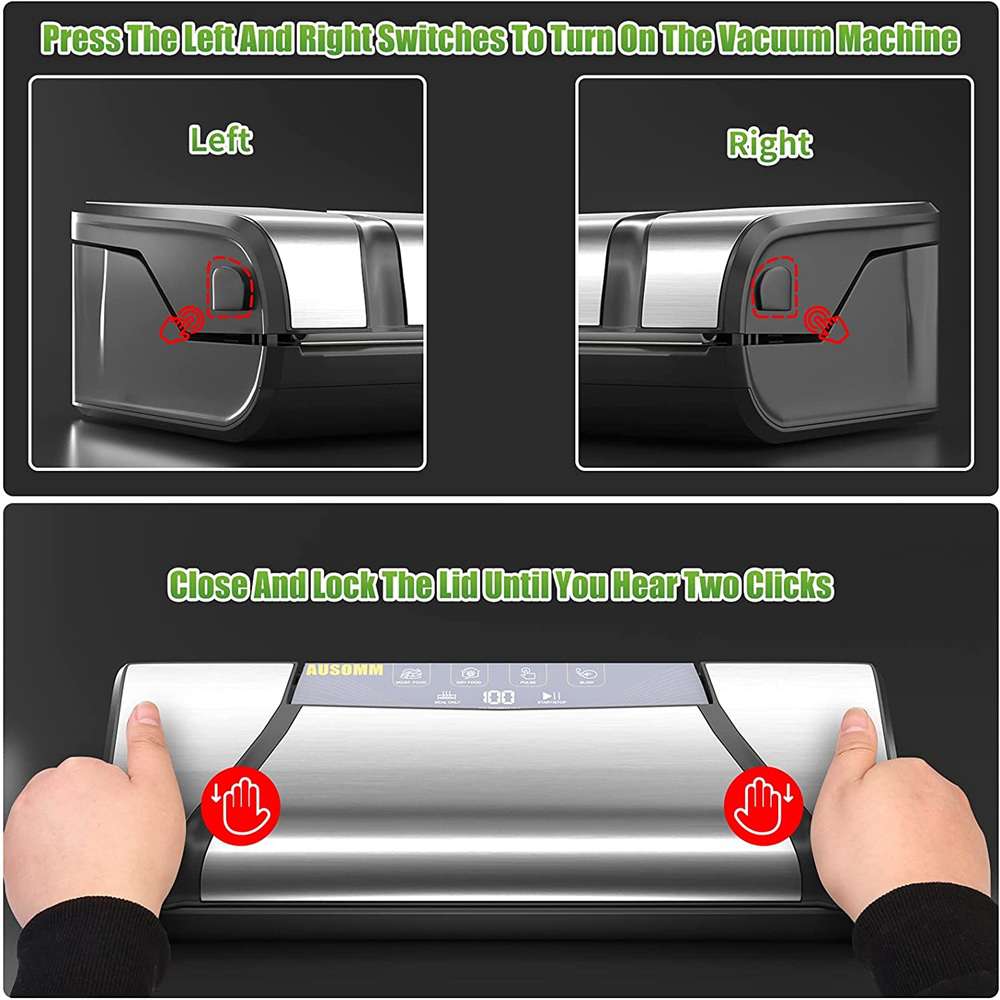 Package include:
1 * vacuum sealer machine
1 * English user manual
1 * Vacuum piston
1 * power cable
| | |
| --- | --- |
| Type | vacuum machine |
| Colour | green |
| Hose Length | 14.57 x 5.91 x 3.25 inches |
| Material | Acrylonitrile Butadiene Styrene |