Roll over image to zoom in
Click to open expanded view
Vacuum Sealer Machine, AUSOMM Automatic Food Sealer for Food Saver 85Kpa
$294.42 (-51%)
Order Now, You will Save
$150.49385415
SKU:
20210902-zk
| | |
| --- | --- |
| Type | vacuum machine |
| Colour | Black |
| Hose Length | 15.4 x 5.9 x 2.6 inches |
| Material | Polyvinyl Chloride |
Vacuum Sealer Machine, AUSOMM Automatic Food Sealer for Food Saver 85Kpa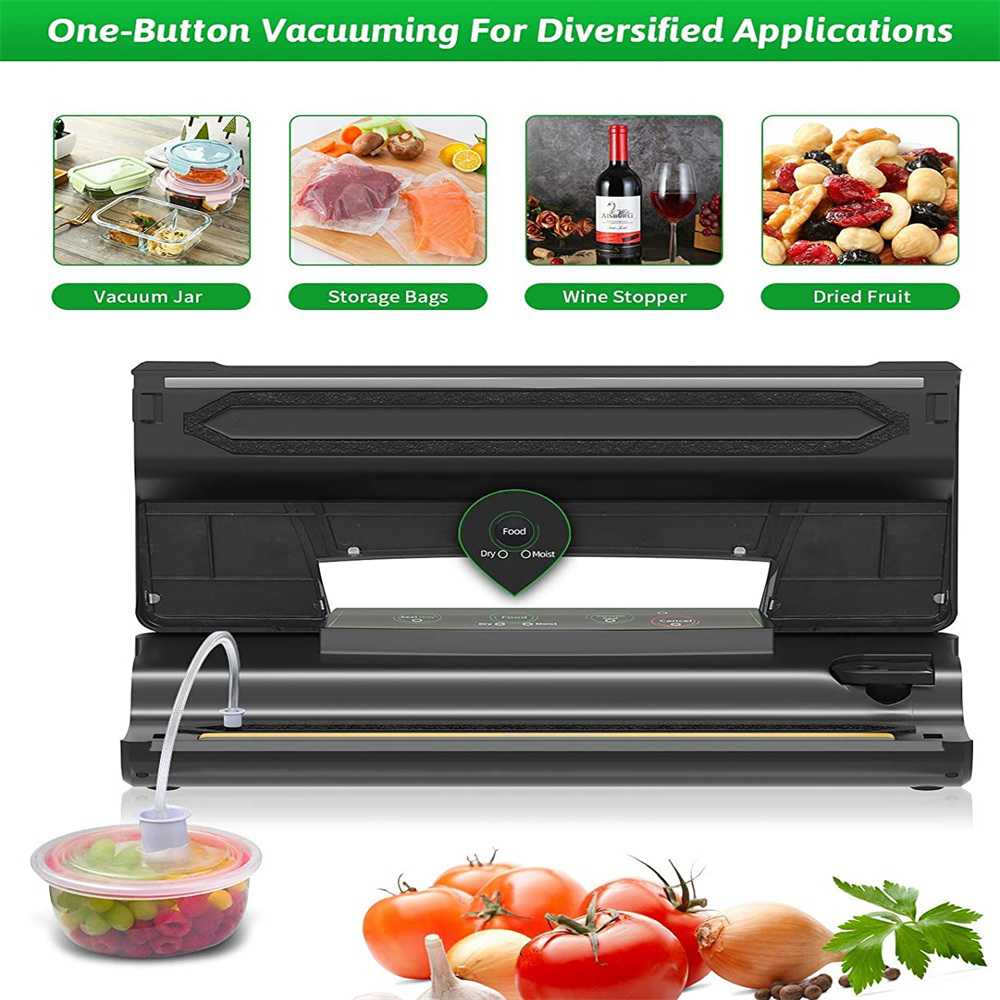 【Keep food fresh and save time & money】food vacuum sealer adopts advanced double air sealing technology and undergoes rigorous laboratory testing. It is designed to provide a safe and airtight heat seal to keep food fresh and delicious for up to 10 times longer, thereby preventing food deterioration and Waste, helps save time and money. Having an automatic food sealer quickly makes it a good helper in your life.
【85kPa strong and fast sealing】Efficient food saver vacuum sealer machine, 2021 upgraded version with powerful dual pump technology. Compared with traditional single-pump vacuum sealers, the suction power is as high as 85kPa, and the high-quality 11.8-inch heat sealing strip provides the best vacuum and air tightness. It can quickly complete the vacuum and sealing within 10-20 seconds, and the noise is less than 50dB.
【Built-in cutter, vacuum sealer bags can be cut as needed】All-in-one vaccumsealant machine kit, which can quickly start the machine. The roller distribution and cutting mechanism make bag making easy. You can make customized bag making with the built-in cutter in a few seconds; we also provide you with starter rolls, high-quality starter kits, which can be used immediately. The sealer machine helps to preserve food. In addition, it is easy to organize kitchen gadgets.
【One key operation and multi-function】Our food saver vacuum sealer adopts a fully automatic vacuum sealing system design, one-key automatic button can automatically complete the operation from vacuum to sealing. The sous vide vacuum sealer has two modes, dry and wet, the dry mode can be completed in 18 seconds, and the wet mode can be completed in 16 seconds. Using attached external vacuum function and suction hose, you can easily vacuum package cans, containers, wine bottles, storage bags, etc.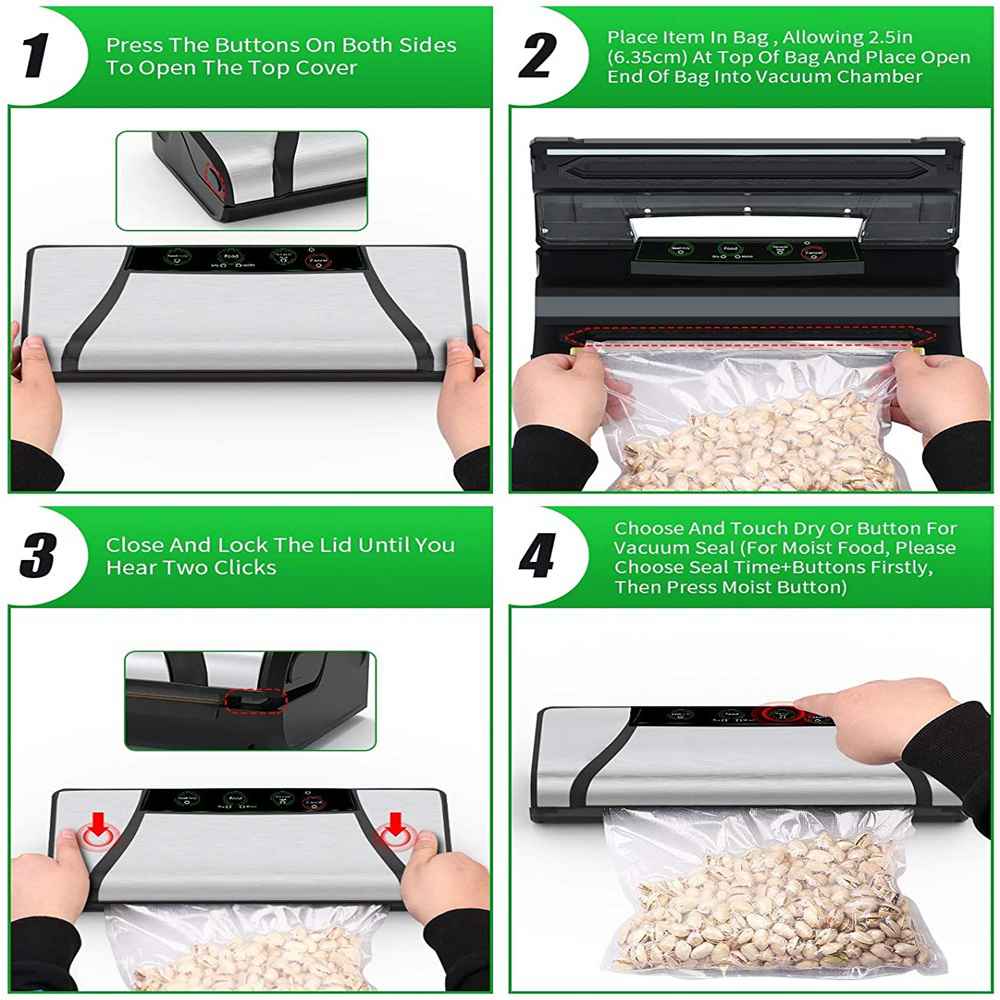 Replaceable Accessories Save Money
Replaceable accessories of sealer, coupled with a powerful motor, can extend the service life of the product effectively. When used after a long time, you may only need to replace the accessories but not the machine, which can save your money effectively.
The package includes:
1 X vacuum machine
| | |
| --- | --- |
| Type | vacuum machine |
| Colour | Black |
| Hose Length | 15.4 x 5.9 x 2.6 inches |
| Material | Polyvinyl Chloride |