Roll over image to zoom in
Click to open expanded view
Durian Decompression Vent Kneading Strange New Durian To Vent Creativity Toy
$21.94 (-34%)
Order Now, You will Save
$7.56
SKU:
Edwina072
| | |
| --- | --- |
| Material | TPR |
| Product Keywords | Toys Popping |
| Function | Playing |
| Size | 12.5*7.5cm |
| Style | plush |
| Gender | Unisex |
Durian Decompression Vent Kneading Strange New Durian To Vent Creativity Toy
Color:Random
【Interesting durian Stress Ball】 Like other stress balls, fidget toys, and squishy balls, it can relieve stress, anxiety and tension, but its design is more interesting and the colors are more pleasant. You can easily feel the tropical atmosphere and hapiness.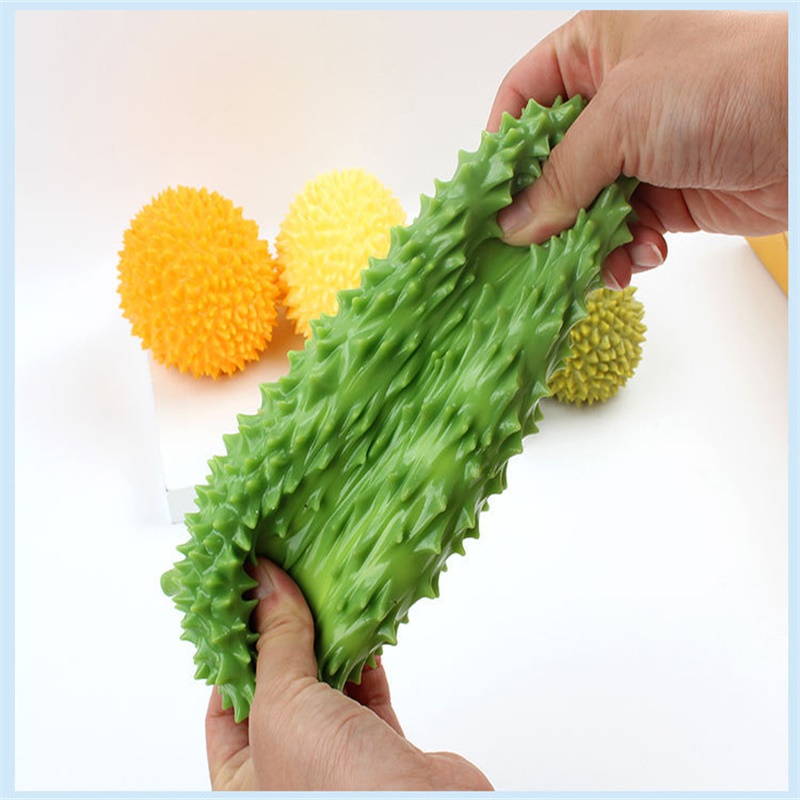 【Stress Relief Sensory Toys】 Simply squeezing, squishing, and stretching these cool splat ball to quickly relieve stress, anxiety and tension. You can even pull it into noodles, how fun it is. It's perfect for party favor goody bag gifts, treasure boxes,stocking stuffers, Valentine's Gifts, Easter Baskets, carnivals, and game prizes.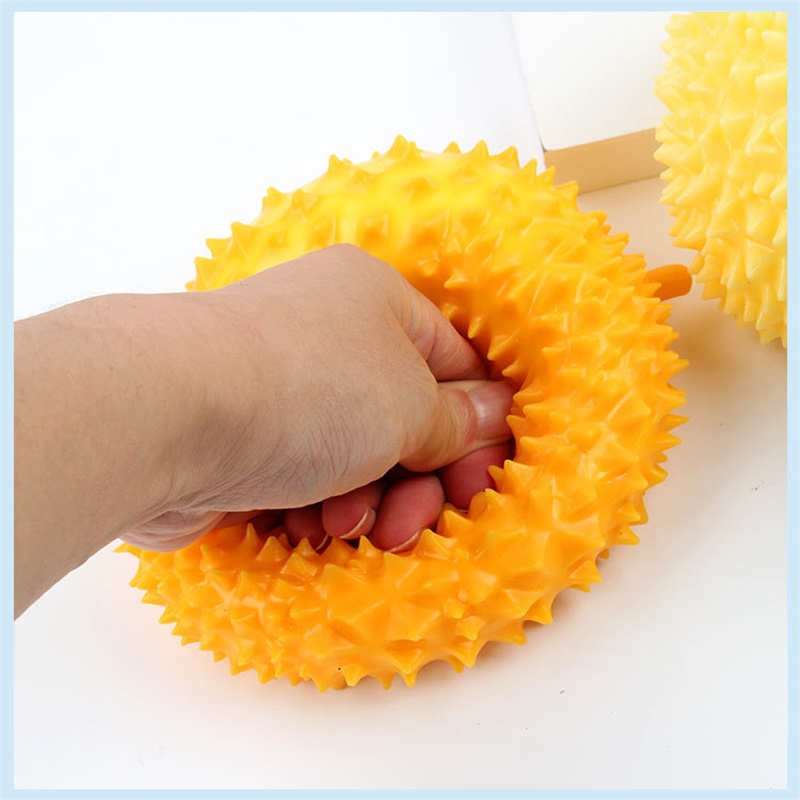 【The Perfect Gift】 This fidget stress balls can be used as a surprise gift for your family and friends. It is also the best gift for people suffering from ADHD, ADD, obsessive-compulsive disorder, autism, high anxiety level, cognitive impairment or mild dementia.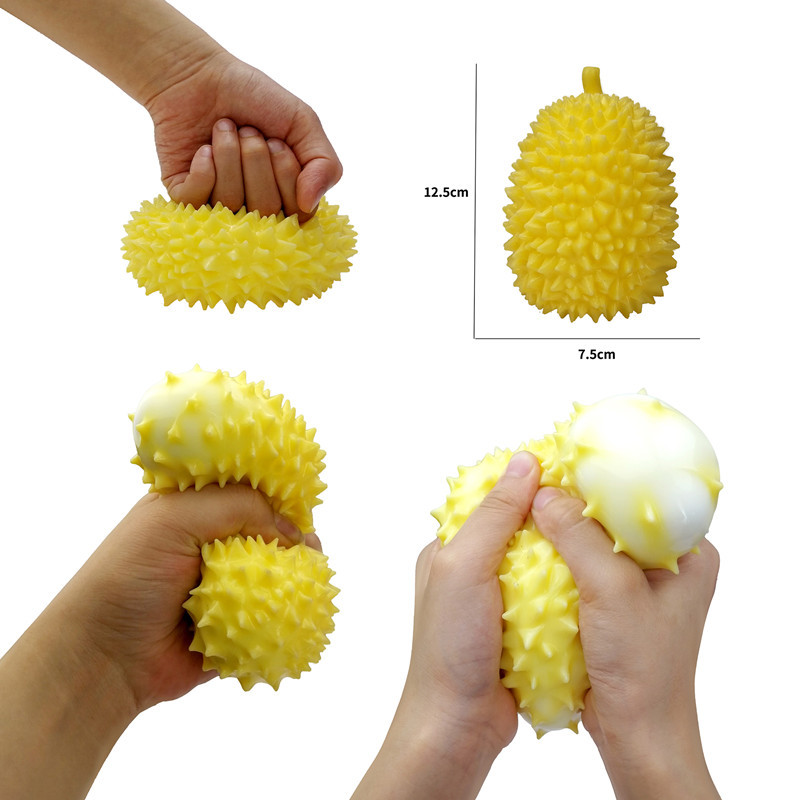 【Excellent Material】This durian toys packed is made of soft and high-elastic TPR and EVA, tasteless, environmentally friendly, non-toxic, easy to tear and not deformed, quickly restored to its original shape after squeezing, and feel very good. You can knead it as much as you like without worrying about breakage .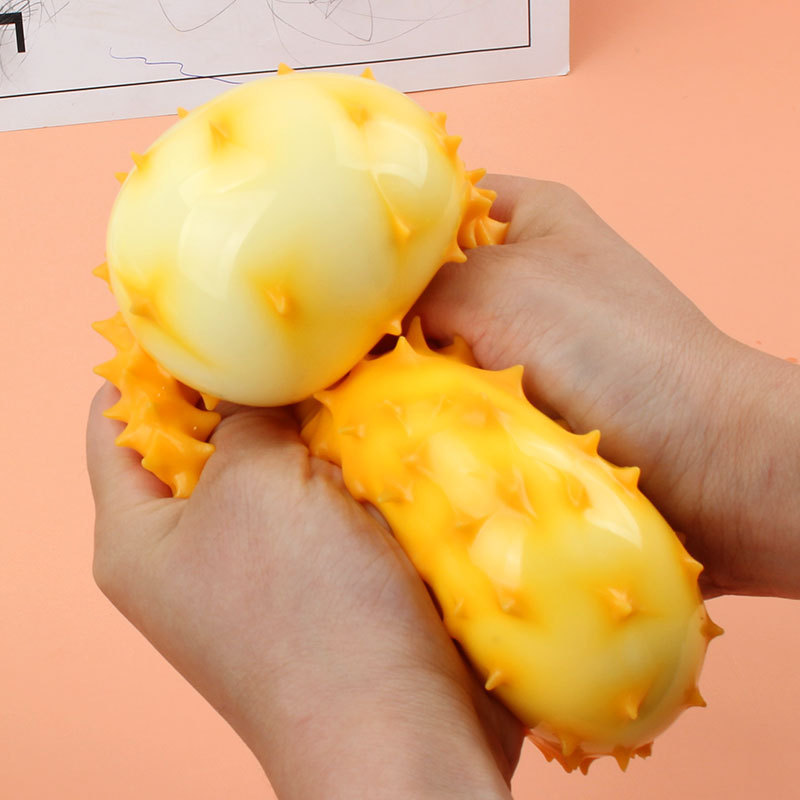 【Portable size】 You can hold this squishy toys in your hand or put it in your bag. You can put it in the classroom, office or at home. You can also put it in your bag and carry it with you. You can pick it up and play at any time. , Let you relax,vent your emotions and irritability, and then better maintain focus and improve work and study efficiency.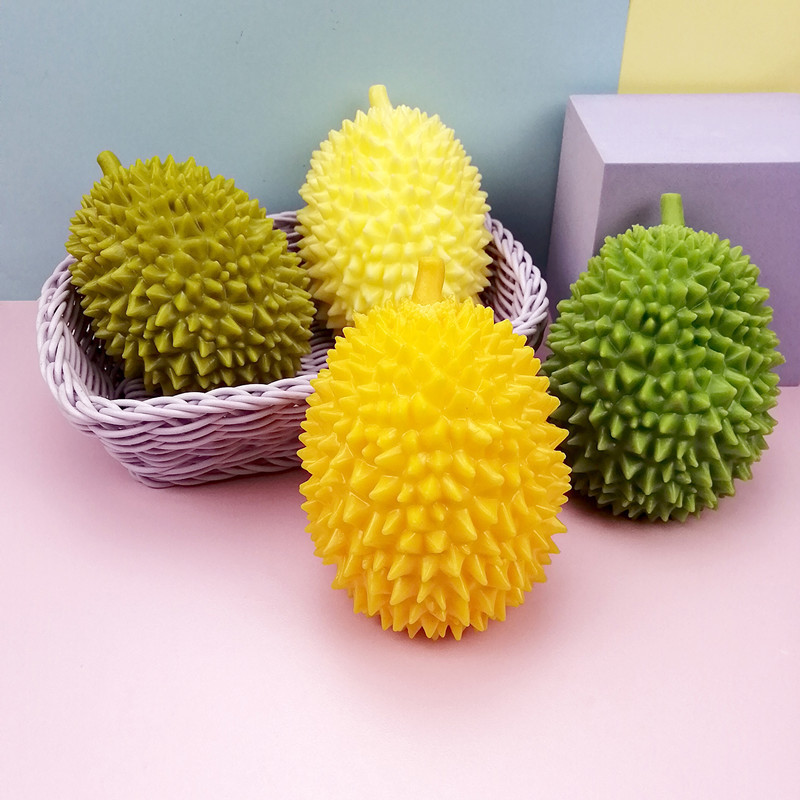 | | |
| --- | --- |
| Type | Other Educational Toys, 3+Years |
| Color | Black/Yellow |
| Material | TPR |
| Packing | Opp Bag |
| Type | Other Educational Toys, Other Educational Toys |
| Size | 12.5*7.5cm |
| Gender | Unisex |